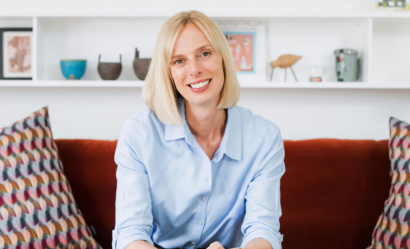 Helen Cox, a legal sector marketing consultant, explains how to achieve a website that is a lead-generating asset for your law firm. (Updated 27 March 2023)
Getting an effective website can be uniquely challenging for lawyers.
Firms often end up taking a conservative approach, as this avoids risking the firm's reputation and is the path of least resistance. The advice of marketing and web specialists may be put aside, in favour of what particular fee-earners think will work best. Generally, the more people who are involved, the more challenging the process can become.
There probably won't be anything definitively wrong with the website that emerges from this sort of process. It's just a major missed opportunity.
Your law firm's website is more than a brochure. It's the beating heart of your firm's marketing. It's a shopfront, a salesperson and a source of new business. It's an asset which will continue to deliver value and one which requires ongoing care, attention and investment.
"Websites say a lot about your firm and how you do business. They work 24/7 to represent your services to clients, referrers, potential clients and future employees. The challenge is to set out your messaging in the best possible way for all viewers."
Ben Trott, managing director, Marketing Lawyers
Website strategy
The first step is to agree what your website is for. Start from first principles – what are your firm's goals, and what is your firm's brand and USP? Who is the site aimed at and what are you trying to achieve? How can the website convince visitors to take the next step?
Start building a brief to use internally and with web and design agencies. But note that some legal-sector agencies will have questionnaires and processes already in place, so you only need to provide a strategic view of the site's objectives and they will do the rest.
From the outset, you should have a clear idea of how you expect to attract visitors to your site. If you want potential clients to find you when they search with Google, effective content marketing and search engine optimisation (SEO) will be a fundamental part of how you plan your website. You'll need to decide what kinds of search you can realistically expect to show up in, and content that helps make that happen.
Equally, you might expect to bring visitors to your site through online advertising, PR and social media– and by including your web address on business cards and brochures. Your website can act as the hub of this marketing activity, with service pages, articles and blogs promoting your expertise, copies of your newsletters, details of forthcoming events (and how to sign up) and so on.
It's helpful to think about how you expect visitors to your website to act. Are they following up on a recommendation, or looking around at several law firms to see which one best suits them? Do they want legal advice now, or are they at the early stages of researching a problem or opportunity?
Have you thought about using a chatbot to engage visitors to your website? Or an online scheduler that allows clients and prospects to book a discovery call? Make it easy for people to get in touch, if that is what your objective is.
Have a look at some other law firms' websites – especially your direct competitors – to see what approach they take and how you might stand out.
"How do you generate website enquiries? Your potential clients want to know why they should choose you over the competition (and so does Google), so demonstrate your expertise in profiles and articles rather than just telling them you're the best."
Sam Borrett, Director, Legmark
Your home page
Your home page sets the tone for your website. Encourage visitors to want to see more. Ideally, have your main points and calls-to-action 'above the fold' (visible without scrolling down), both on desktop and mobile.
Private client lawyers often focus on a simple message – approachability and customer service, or fixed fee value. That might be backed up with a strong image stressing their place in the local community – for example, a local landmark or event. There's often a clear call to action with prominent contact details and an enquiry form, to capture the details of those people who need a lawyer straight away.
If you're targeting business clients you might choose a more nuanced approach, encouraging visitors to find out more about your sector expertise or key services for business. If they sign up to your newsletters or events, you then have the opportunity to 'nurture' them – as they are unlikely to make an enquiry instantly.
"If you offer multiple services, use clear signposting to take your visitors directly to where they want to go, starting with For business / For you. Avoid legal jargon at all costs."
Rich Dibbins, founder, Staxton Digital
Think about the visitor
Everything on your website should be about your visitors. What are they looking for – and how can you make it as easy as possible for them to find it? What is their state of mind – and what sort of impression do you need to make to confirm that they should be working with you?
Of course you need to explain what services you provide, but aim to do this in a way that focuses on the client. So write sentences about 'you' and 'your' rather than 'we' and 'our'. Show that you understand them and their concerns. Highlight the benefits you can offer rather than legal technicalities. Talk in their language.
Someone experiencing a wrongful dismissal is probably going through this process for the first time. Law firm websites tend to acknowledge how stressful this situation can be for an individual, but go no further. Whereas a website that provides information on the wrongful dismissal process, the tribunal system, and the likely issues that lie ahead, is far more useful for the website visitor.
Make the website easy to use, with a simple navigation menu. For a larger, content-rich site, you might need a search tool as well. You can plan this by thinking about the sort of journey a visitor might make through the site. Make it as easy as possible for clients to contact you.
Focus on content first, then design. Make the website clean and easy to read. Match the style and colour schemes you use in the rest of your branding. Images work well, especially ones featuring people.
"Improving the user experience (UX) helps you convert website visitors to clients. What's more, when visitors spend longer on your site and/or view more pages, Google ranks your website higher in its search results."
Rachel Tombs, founder and owner, Orion Legal Marketing​
Technical tips
Getting technical details right can make a huge difference to your website.
It's essential to have a mobile-friendly 'responsive' website. More and more people browse the internet using smartphones and tablets – eg for criminal law firm sites more than half of your visitors are probably on a mobile device. Often these are the people looking to contact a lawyer now, so they're looking for a phone number to tap.
Work with a website supplier who understands SEO and conversion, so you rank well on Google and Bing search results and people then click through.
Make sure you have a 'content management system' (CMS) that makes it easy for you to add and edit content.
Choose an 'open source' website platform (eg Wordpress, Joomla, Drupal, Umbraco). Not only are the basic building blocks already available, but you can switch developers at any time as so many developers know these platforms.
Build in 'analytics' (eg Google Analytics and Google Search Console) that will let you track how visitors use the website. You need to know which pages are not working.
Keep your site up-to-date, or you will lose traffic and could be vulnerable to security issues.
Credibility and approachability
Claiming to be the best simply isn't that convincing. Testimonials and case studies do a much better job of demonstrating your ability. Press clippings, legal directory rankings and membership of relevant associations all help. If you literally wrote the book on property law, build up your reputation by letting people know.
Commentary on legal news and guidance on key legal issues can reinforce this impression. Lawyers can be reluctant to 'give away' valuable advice, but that's a mistake. The advice you are giving away is almost certainly out there anyway and increasingly it is on competitors' websites. When people see the advice you are giving for free, it helps to confirm how good the advice they pay for will be. This approach of winning clients and instructions by giving away useful information is called content marketing.
You don't have to restrict yourself entirely to legal content. As a divorce lawyer you might not want to be offering counselling, but providing a list of useful contacts shows you understand what people are going through and care enough to help.
Website mistakes
Simple mistakes can derail a website.
No prominent 'calls to action'. Yes, you want a convincing website with nice design. But when a client is ready to get in touch, make it easy for them.
Make it clear who to contact. (Lists of everyone in a team often overlook this point.)
Out-of-date. If your website is still taking bookings for the upcoming seminar in 2016, or you haven't updated your blog for eight months, you're not just forgetting to add important content. You're making visitors ask themselves why you've got nothing to say for yourself.
Irritating technologies. Don't get carried away with pop-up windows that nag visitors to sign up, auto-play videos or clever content sliders. If they don't make the visitor experience better, they're an annoyance.
Spelling and grammar mistakes, links to other pages that don't work. If you can't get these right, how can someone trust the quality of your legal advice?
A website that delivers
A key part of the power of your website is the ability to track visitors. Website analytics give you detailed data on how visitors behave: which pages they visit, for how long, and where they stop looking any further.
Check where visitors are coming from. Which social media, ads and PR are working for you? Are you getting visitors through Google search, and which keywords bring the most relevant traffic?
If you are using pay-per-click (PPC) advertising, how often do visitors 'bounce' away, wasting your money? Is that because there's something wrong with the page they land on, or are your ads attracting the wrong visitors?
Ask your agency about call tracking software, as phone call enquiries tend to be five to ten times more frequent than written online enquiries. Understanding who these people are and which ones convert into instructions can provide a breakthrough in understanding which bits of your marketing are most effective.
Routinely checking your site's analytics helps you make continuous improvements to your website and online strategy.
"You'll be able to get a richer understanding of how your website and digital channels are performing by bringing all these data points together into a dashboard or single report. It's important to monitor data over time to understand the trends and be able to make an impact."
Jennifer Dickson, head of marketing, Shieldpay
Website top ten
Be clear about your goals for the website.
Focus your strategy around increasing the number of profitable enquiries.
Plan a website that fits with your brand and your other marketing activities.
Involve all the key decision-makers in agreeing key objectives.
Focus on what clients want, not just talking about your expertise.
Use content to build credibility.
Keep your website alive; regularly add new content.
Make it easy for website visitors to contact you when they are ready.
Involve the right technical expertise.
Learn from the analytics and keep improving.