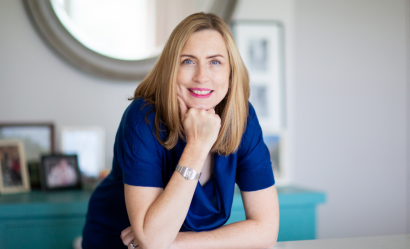 Antonia Welch, a freelance PR consultant who specialise in the legal sector, suggests how law firms can build their reputations using PR. (Updated 16 June 2023)
As a lawyer, you know that your reputation is critical to your success in winning and retaining clients. When potential clients realise they have a problem or ask a contact for a recommendation, you want to be the first person to come to mind. But how can you make that happen?
PR is about how you manage and improve your reputation. Effective PR involves much more than issuing the occasional press release. You need to manage all your communications, both through the media and more directly, to improve your image and strengthen relationships.
PR can't build a reputation overnight, nor can it make your firm or service credible if it isn't credible in the first place, or explain away a bad service. Nor can it do the job of advertising, which is basically "to tell and sell", whereas the basic role of PR is "to show and glow".
However, well-executed PR can: support business objectives, influence attitudes, explain issues, increase awareness, focus attention on certain issues, encourage informed debate, and reinforce your firm's business development effort.
Your PR strategy
PR is – or should be – a strategic activity. Unlike advertising, which typically aims for a quick impact, building your reputation requires a sustained campaign.
For most firms, the key objective is driving new business, whether by winning new clients or providing extra services to existing ones. Less immediate goals, such as making it easier to recruit, may also be important
The question then becomes how best to achieve these goals. You need to understand the audiences you are trying to reach, and the impression you want to create. Simply increasing name recognition and awareness of the services you offer is a good starting point.
Your key audiences may well be pretty obvious. As well as your target clients, they might include key influencers and potential referrers. Defining who they are makes it much easier to focus your efforts. Targeting the local community, attracting high net worth individuals or marketing to commercial clients all need completely different approaches.
Be clear about the message. Legal expertise matters, of course, but clients aren't interested in the details. Clients want lawyers they feel comfortable approaching and working with, and confidence that the lawyer can understand – and solve – their problems. Personality, and for commercial clients sector expertise, may well be your key differentiators.
"A common mistake law firms make is assuming a PR strategy should be solely based on press clippings. Make sure your message is relevant, persuasive and compelling across all your communications in order to build a solid reputation."
Melissa Davis, managing director, MD Communications
Using a PR agency
If you don't have the in-house time and expertise, you may want to retain a PR agency or a consulatant to help you.
A good agency will have existing media contacts, along with skills like the ability to write professional copy in plain English.
Your partners still need to be committed – and prepared to make time to help out. While an agency should be able to draft and edit articles, they will still need your input.
Partners and associates should still be actively involved in speaking and networking at events. If they don't know how to 'work the room', they should get training (once face-to-face networking resumes).
Similarly, if TV radio and podcast interviews are part of your PR plans, you may want to invest in media training.
Select any agency carefully. If your firm is appointing a PR agency for the first time, consider starting the relationship with a project rather than jumping into a year-long retained relationship. That way you can assess the understanding an agency has and how they work.
Don't underestimate personal chemistry. You need to feel you can do business with whomever you appoint. Check which individuals will be working on your account and make sure you have the right chemistry. Ask for client references and check that their media contacts are as good as they claim. Think about exclusivity – if the agency represents your competitors as well, who will get priority when a publication needs a quote? A good agency should be adept at juggling conflicts.
Over time good external PR consultants will feel like an extension of your business and you will probably spend just as much time speaking to them as you do to your colleagues.
Working with the media
Every law firm has a natural stream of opportunities to get covered by the media. These can include new appointments and starting up new practice areas, new client wins and successful outcomes (subject to client confidentiality), events and other organisations you are involved with.
If you're ready to react quickly, news and current affairs throws up frequent opportunities for comment. You should monitor the media for anything relevant.
Focus your efforts on the media that reach your target audience. Trade and local media may well be more relevant – and easier to get coverage in – than the national press. Identify the most important online news channels and podcasts. Make sure you understand what each one finds most interesting.
You'll find it easier to get coverage if you invest the time in building a relationship with the journalists involved. Aim to become a 'go-to' person for them. Build a good reputation by responding with pithy quotes and in a timely manner.
Equally critical is making life easy for the media. Research your target media and offer to write bylined articles (naming you as the writer) about topical issues that will be of interest to their readership. Opinion-based themes will usually get the attention of editors.
Don't forget your own PR channels too – your website, social media, newsletters and so on. Make sure these reinforce the same messages you are promoting elsewhere.
"It's helpful if you can measure the impact of your PR efforts. But simply getting more media coverage doesn't necessarily mean that you are achieving your objectives."
Paul Hudson, marketing director (Europe), Travelers​

 
Legal directories
Legal directories such as The Legal 500 and Chambers can be a key marketing channel for law firms aiming to be instructed by in-house lawyers at major companies. Good rankings can directly influence clients and are worth highlighting in your own marketing.
There's no fee for being ranked, but it's up to you to make the submission. That means giving the directories the information they need, to their timescales. As well as extensive details about practice teams, clients and highlights, you'll need to contact clients to get their consent to act as referees.
Plan ahead. Check the deadlines and work backwards. Decide who will be responsible for making the submission, and make sure everyone else is on board – every partner is likely to be involved.
If you haven't entered the rankings before, or aren't getting the results you feel you deserve, you may want to involve specialist consultants to help with the process.
Events and sponsorship
Getting involved with events and causes is a vital element of many law firm's PR. It works best if you focus on opportunities that relate to your own areas of expertise and the interests of your clients.
For example, a commercial practice might sponsor – and make a habit of attending – a local business networking group. If you are an intellectual property lawyer, look for opportunities to attend – or speak at – conferences on innovation. A private client lawyer might sponsor the local cricket team.
Encourage your staff to help out in the community.
At a minimum, this sort of activity helps boost awareness. But it also helps you build your database of leads and creates opportunities to network in person.
Equally, you may want to host your own events. Offering a free seminar/webinar on a particular topic is a focused way of highlighting your expertise and making contact with potential clients. A gentler approach, such as a roundtable business breakfast (or the online equivalent) for local business leaders and professionals, helps you identify client concerns while positioning yourself at the heart of the community.
"For any firm but particularly those with a regional presence, being out and about and meeting people will help to dispel any outdated images of law firms being stuffy, overtly traditional places ... as well as help develop the know, like, trust relationship."
Helen Cox, legal sector marketing consultant
One-off PR
Occasionally PR leaps to the fore, becoming an immediate priority.
In a crisis, you need to get your message out. If a partner suddenly leaves, you need to get your own explanation out there before the rumours start flying. You want a consistent, positive message that will reassure clients, staff and your wider audiences.
PR can plan an important role in litigation where one side or the other is at risk of reputational damage. Skilled communication can help protect your own client's reputation or put pressure on the other side to settle. PR can also be used to influence the other side and bring them to the negotiating table earlier.
Taking advice from a crisis or litigation PR specialist is usually the best option.
"From a legal point of view, 'no comment' often fits the bill. From a PR perspective, it can look evasive and that you have something to hide. That's why a joined-up approach between legal and PR teams is so important in crisis management and litigation PR scenarios."
Gus Sellitto, co-founder, Byfield Consultancy
Make the most of your PR by identifying all the different ways you can exploit each PR opportunity and building this into your planning.
If you take on a new partner to lead a new practice area, of course you issue a press release. But back that up with a communications campaign over the following months – inviting existing clients to related events, putting out supporting content through social media, and so on.
Similarly, if you plan to host a networking event, think about how you will publicise it in advance. Consider inviting journalists to attend. Encourage everyone attending to share the event through their own social media, using a #hashtag dedicated to the event. Follow up with a feature article that you offer to a news outlet or at least feature on your own website.
It all works together, reinforcing your message, building your reputation and helping you win new business.
"The law affects everyone in business and in their personal lives, but it's important that it is presented in a simple, straightforward way. Avoid legal jargon and ensure all your messages are accessible, easy to understand and relevant."
Mary Rahman, freelance communications consultant
Measurement
Simple and cost-effective measures to track the outcomes from PR include monitoring an increase in website hits, social media followers and calls to the firm. Make it part of the onboarding process to ask all new enquirers where they heard of you, which can then be recorded in a case management tool.
PR top ten
Be strategic, prepared to continuously invest in building your reputation.
Be clear about your audience and your objectives.
Identify where you can reach your targets.
Communicate approachability and problem-solving, rather than just legal expertise.
Develop relationships with journalists who can influence your potential clients.
Grow your community presence through sponsorship and events.
Actively network – learn to work the room.
Build whole campaigns that make the most of every PR opportunity.
Get help if you need it.
Evaluate the results of your PR.
See also: