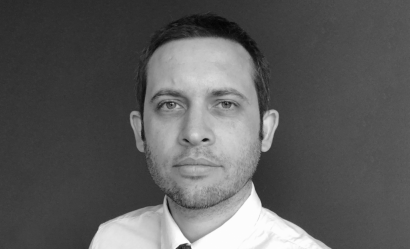 Sam Borrett, founder of the legal sector marketing agency Legmark, explains why lawyers shouldn't be afraid of advertising and how online advertising has become an essential part of law firm marketing. (Updated 12 May 2023)
Lawyers all have different views on advertising and its benefits. Some see it as essential, others as outdated or, in some instances, irrelevant. Many simply don't like the idea, feeling that advertising is perceived as ambulance-chasing or will harm the firm's professional image. Partners will sometimes question the value of spending money on advertising.
In reality, how you can use advertising effectively is likely to depend on your practice areas and brand. The digital world has changed everything. For example, firms can now create a set of fixed-price 'products' in a particular area of the law and can then use online advertising to bring in large volumes of new clients for those products –from all over the country.
Traditional advertising in the press and media is by no means dead either and this article will explain how to get the best results from it.
"PPC is one of the fastest ways to promote your brand and services, so if you want a fast response PPC is the way forward. Set a budget, create a great ad and monitor the results regularly."
Rich Dibbins, founder, Staxton Digital
The right advertising
Your decision on whether and where to advertise needs to be carefully researched to ensure that it is effective. Who are the target audience you are trying to reach and can you get your message out to this target audience? Will the advertising produce the desired impact and help with brand awareness and/or generate work?
Advertising works better for firms that can use it to win immediate business. Personal injury firms, for example, spend heavily on both traditional and online advertising to get their names in front of individuals looking for a lawyer.
Advertising can deliver similar results for other personal legal services, but advertising to commercial clients is more challenging. Even if you can target them effectively (for example, in trade publications for particular sectors) you are unlikely to win immediate instructions, as it's less likely they have an immediate need for your firm's services.
More often, legal advertising aims to start a relationship and build an awareness of the brand rather than ensure an instant payback. Provide reasons for people seeing the ads to join your mailing list, follow you on social media, or join you at an event. These can be the starting point for their relationship with the firm, as well as providing opportunity to get your message out to them at zero cost.
Using an agency
Although costly, a good agency will have the expertise to handle advertising for you, including creating ads, choosing where to advertise and negotiating rates.
Unless you have in-house expertise, you may find it difficult to create an effective ad yourself. However, if you only want help with ad creation, a freelance copywriter or designer is a cost-effective option. More and more firms are getting external copywriters to write their website content and their ads, to ensure that they are more accessible to people and less 'stuffy'.
As well as creating ads, an agency can recommend appropriate media channels and negotiate advertising rates. However, it is important to check upfront that they will pass on any discounts to you.
An agency that offers a wider range of marketing services may give more objective advice on what role advertising should play and what other promotional tools you should consider in your marketing strategy.
Advertising in the media
Start by identifying the publications your clients read, and where appropriate the radio stations (or podcasts) that they listen to. Asking some clients will help you to make an educated guess, or ask for lists from your lawyers. Then you will need to contact publishers and broadcasters to get a copy of their 'media pack'.
Be clear about whether you are aiming at the local market or a wider audience. The 'quality' newspapers reach the sort of affluent, elderly demographic that many private client solicitors are after, but would be an extremely expensive way to target your local community.
Timing and placement are key to getting your ads seen by as many people as possible, so it is important that you know when your audience are most receptive. Ideally you want minimal clutter from other ads.
Divorce lawyers often find they get better results from advertising in January and February as research has shown a spike in the rise of divorce instructions in the first couple of months of the year. Likewise, research has shown that conveyancers may want to advertise more in spring and early summer. Advertising tied to changes in the law may be most effective when interest is at its highest, for example when a law is first proposed, or as implementation dates for legislation changes approach.
Larger ads, in premium positions, stand out more – think about what sections of a publication your clients are most likely to be reading. If you are advertising on the radio, do you want to reach commuters driving home or sponsor the weekly business review?
"Repetition works – the more often people see your ads, the more likely they are to act. So plan ad campaigns, not one-offs"
Ian Gandy, head of digital, Travelers
Your advertising message
Lawyers have a tendency to focus on the services they offer and the legal expertise they have. But most clients don't want to hear you talking about yourself. They want to know how you can help them.
Use a headline that grabs attention. Focus on a single key benefit that gives people a reason to choose your law firm. Headlines like "Protection for you, and your family" or "Protect your intellectual property" work far better than simply highlighting the name of your firm.
Reinforce the message. If you are advertising to individuals, images can work well – smiling clients, the keys to the door of the new house.
Use testimonials (or legal directory rankings) to add credibility.
Encourage the reader to take action – offer a free initial consultation or invite the reader to join your webinar covering an upcoming change that will have a significant impact on businesses.
Online advertising
The average law firm now spends more on online advertising – with Google and on social media – than advertising in printed publications, and with good reason.
Google is the first port of call for most people looking for anything. So, online advertising (also known as pay-per-click or PPC) lets you target potential clients with extraordinary precision. You can not only tie your ads to particular searches – "divorce lawyer" – but to local audiences (for example, targeting the most affluent postcodes and/or company directors) and at particular times of day. And you only pay when someone actually clicks on your ad, taking them to your website to find out more or make an enquiry.
Online advertising can work for lawyers in any practice area. Whether you are a specialist in international trust planning or motor industry litigation, you can focus your advertising on relevant searches and audiences.
By advertising on social media, you can target people in specific jobs, specific positions, or based on their interests. You can even advertise to people who've simply visited your website, using 'retargeting'.
However, creating a successful PPC or social advertising campaign takes skill. Some search terms and audiences are fiercely competitive and correspondingly expensive, with litigation-related diseases such as mesothelioma being obvious examples. You have very limited space to create an effective ad, and need to think not only about getting your targets to click through but deterring visits from those who are unlikely to become clients. It's always a good idea to seek advice from a specialist who can help you decide on keywords, audiences and tracking.
"PPC is measurable, but setting the ads up correctly takes years of experience — plus knowledge of legal terminology. By choosing an agency that understands your practice areas, you'll achieve a better return on investment from the outset."
Ben Trott, managing director, Marketing Lawyers
Measuring cost-effectiveness
Measuring cost-effectiveness is usually relatively straightforward for online advertising. Whether your campaign is using PPC, Facebook, LinkedIn, or other digital adverts, you can track both the number of engagements (clicks) you have had and what people did once they clicked through; for example, completing an enquiry form or downloading a guide.
You should take a similar approach to traditional advertising. Make a habit of asking new enquirers how they heard of you, and be specific: if they say "in the paper", ask which publication.
To track results you can use a dedicated phone number, or a response email, or a QR code that directs people to a specific landing page on a website.
Aim to track new enquiries all the way through to fee-paying clients wherever possible, so that you can compare the costs of advertising with the revenue it generates. Ideally, store all of this information centrally, so it can easily be reviewed. Then compare it to the cost of other marketing methods, such as the time required to gain 'free' PR coverage, or a fee-earner's time spent attending an event. You may well find that effective advertising costs relatively little and has a greater impact than the alternatives.
"Your marketing budget is precious. So getting an accurate measurement of the ROI of the various options, with all of the associated costs taken into account, is essential to understanding what works best."
Rachel Tombs, founder and owner, Orion Legal Marketing
Recruitment advertising
Over the past few years online advertising has become a key recruitment tool for law firms. Not only has it cut costs, it has also enabled firms to cast their net much wider. A well-crafted online recruitment ad can be highly effective.
These ads can be promoted through a number of platforms. LinkedIn is the key one, especially for more senior positions, as your network and your employees can so easily help to publicise the role and reach relevant candidates. But your corporate Facebook and Twitter pages will also help to get the message out.
This recruitment approach has the added advantage of showing that your firm is progressive and digital savvy, in contrast to the more traditional law firms.
Advertising top ten
Get help and advice if you need it; the extra impact your advertising has will justify the cost.
Identify where you can reach your target clients.
Time your ads for when potential clients will be most receptive.
Focus on what clients want, not just the services you offer.
Clearly state what sets you apart from other law firms.
Craft a simple message that highlights the key client benefit.
Encourage people to take action; make it easy for them to contact you.
Consider online advertising – it works.
Build impact by running continuing campaigns.
Measure what works; tailor your advertising campaigns and budgets accordingly.
See also: