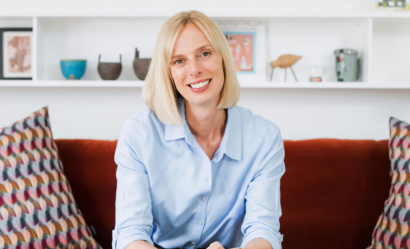 Helen Cox, a legal sector marketing consultant, looks at how lawyers can make the most of LinkedIn, which became increasingly important once people stopped attending live events. (Updated 21 March 2023)
There's no doubt that LinkedIn is the social network of choice for lawyers. It's increasingly unusual to meet a lawyer who doesn't have a LinkedIn profile of some kind. Many go further, actively seeking to build their network of LinkedIn connections.
But like other social media, LinkedIn can pose problems for lawyers. What should you be saying about yourself and your firm? Can you connect with clients or does that risk breaching confidentiality? Is sharing content worthwhile, and if so what is the best approach?
"For lawyers, using LinkedIn should be a given. The question is how to make the most of it to market your business."
Rachel Tombs, founder and owner, Orion Legal Marketing​
Your LinkedIn profile
Creating a complete profile makes it easy for people to find you on LinkedIn. It also lets you showcase your professional achievements.
It's worth taking a look at other lawyers' profiles on LinkedIn to get a feel for the sort of persona you want to present and how you might make your own profile a little more distinctive. Many lawyers only include the barest details – which firms they have worked at, between which dates. While this may be a safe approach, it's also a missed opportunity. Your profile is a way that new potential clients can get to know you and you can demonstrate your expertise. It shouldn't be a basic CV exercise.
Make sure you have a simple, professional photo. There's no need to be particularly clever about this – using the professional headshot you have on your website is ideal.
Think carefully about the headline you want to use. There's scope to do more than simply say 'Partner at Law Firm Name'. At the minimum, you should consider adding your area of expertise or sector experience. This will help bring you up on related LinkedIn searches.
Equally, you should take the time to work on the About section, particularly the first 200 characters or so which someone looking at your profile on their computer will see automatically. Together with the headline, you want to create enough interest to make them read further down your profile.
Use the rest of the About section to give a more rounded picture. If you want to be found by people searching for help – for example looking for a family lawyer in Derby or a mergers and acquisitions specialist in the technology sector – make sure you include these terms in this summary. Write this section in the first person, as if you are talking to your reader, because this helps to build rapport. Talk about what you do and who you do it for.
Take a similar approach to completing details of previous roles. Use short paragraphs and appropriate language throughout, avoiding meaningless buzzwords or empty claims. Aim to highlight achievements (without disclosing client information), particularly those that relate to your current role, rather than just stating your role.
"The first sentence of your 'About' section is key. For your target audience, does it summarise what you can do for them and why they should be interested in you? Does it make them read on?"
Ed Boal, head of legal, Shieldpay
Profile tips
Include details of where you studied and previous jobs. Even when these will not matter to your connections, providing this information can help you reconnect with old colleagues and fellow alumni.
Consider optional profile sections like Publications and Certifications to see how you might be able to strengthen your profile and demonstrate expertise.
Add a short intro video to your profile picture. This will start playing as soon as a person lands on your site and will give a quick insight on how friendly and approachable you are.
Make it easy for people to contact you by including links to your law firm website and email address. You can include a link to your blog or bio page, too. At the same time, personalise your LinkedIn URL to make it look more professional when adding it to your email signature or business cards.
Create a 'Company' page as well as your personal profile, even if you are a sole practitioner. People search for firms as well as people, and only by having a company page can you display your firm's logo in the Experience sections of your personal LinkedIn page and those of your staff.
Regularly review and if necessary update your profile. You can use LinkedIn's privacy settings so that your connections aren't notified when you make changes.
Make sure everything on your profile works together to support the impression you are trying to create. Highlight relevant experience and achievements.
Get help if you need it. LinkedIn's own help pages provide guidance, or you may have colleagues who are familiar with the platform. Alternatively, you may want to get expert help setting up LinkedIn (and other social media) from a consultancy.
"Refreshing your profile on a regular basis to complement regular posting and sharing will ensure you attract the right kind of attention."
Alysha Spencer, head of marketing, Shieldpay
Building your network
LinkedIn is ideal for building your network with professional colleagues and contacts. It can also be an excellent platform for networking with potential referrers. For example, you might want to connect with other professional advisers that work with your target clients, or key figures in the industry sectors you are involved with.
Networking directly with clients is a more contentious issue but one that you may well need to face up to, particularly if a client (or potential client) contacts you on LinkedIn and asks to connect. Although a connection may be a good way of strengthening the relationship, you need to take into account confidentiality and other ethical issues. The Law Society practice note on social media offers guidance.
You can give LinkedIn access to your email address books to automatically find your contacts, but this is not a good idea; it may well send invitations to your existing LinkedIn connections (if you have an alternative email address for them). It is better to approach contacts individually, with a personalised message, when you have a good reason for doing so.
Other ways of identifying people you might want to connect with include browsing through your connections' connections or searching through lists of employees (at firms where you previously worked) and alumni from university and schools. You can also periodically review LinkedIn's suggestions for people you may know and any details of people who have viewed your profile.
"If you only use LinkedIn as a contacts directory, you are missing a huge opportunity to market yourself and your firm. Law firm referrals are built on relationships and LinkedIn is a great way to maintain and nurture those relationships."
Rich Dibbins, founder, Staxton Digital
Active search
Most lawyers use LinkedIn to connect with people they genuinely know, and aim for network quality rather than quantity. At the same time, LinkedIn can be a useful tool beyond your immediate network.
You can search LinkedIn to identify potential connections – for example, if you are competing for a company's legal business and want to see whether you know anyone working there or can get an introduction.
You can use LinkedIn profiles for background information on individuals before a meeting, or as part of your research into the parties to a case with which you are involved. Be aware that individuals may be able to see that you have viewed their profile.
LinkedIn is an excellent tool for recruitment. You can search for suitable candidates to approach directly, post information on any job vacancies you have, or use one of LinkedIn's paid-for recruitment services.
Note that you can look at other people's LinkedIn profiles anonymously, or you can let them see that it was you who looked. You do this by setting the Profile Viewing Option in the Privacy section of your LinkedIn account Settings & Privacy.
Building engagement
You may decide to go no further than using LinkedIn as a sophisticated form of computerised Rolodex. But LinkedIn can also help you develop relationships and promote your expertise. (See 23 tips on getting engagement and traction on LinkedIn.)
One option is to join groups of people who share your interests. For example, there are Law Society LinkedIn groups for various interest groups. You may also find other groups for communities you are interested in – for example, local business groups like the Chamber of Commerce, or groups relating to particular industries.
Joining a group lets you contribute to discussions, helping answer questions other group members may have and keeping up to date with developments. As with other forms of networking, it's important to avoid blatant self-promotion.
You can also use LinkedIn to share content – for example, content you have created or interesting media articles – and to 'like' or comment on posts made by others. As a professional network, it's best to keep your contributions generally professional, though it doesn't hurt to let a bit of personality shine through. If you are looking for inspiration, see Rachel Tombs' list of 20 ideas for LinkedIn posts.
"We all know first impressions are important. Now, they can be formed online, globally. If your LinkedIn profile isn't optimised, you won't be making the most of those seven critical seconds."
Linda Cheung, founder, CubeSocial
LinkedIn top ten
Unless you have good reasons not to, make sure you have a LinkedIn profile and keep it up-to-date and relevant.
Focus on creating a headline and summary that will make potential contacts want to know more.
Highlight achievements rather than just describing your role.
Make sure your profile includes your location, areas of expertise and any sector interests.
Focus on connecting with potential referrers rather than directly with clients.
Go for quality rather than quantity of contacts.
Get involved with relevant groups where you want to build a reputation.
Share content that you think will interest your contacts.
Show an interest in information your contacts choose to share.
Build a professional presence – there are other networks that are better suited to showing more personality.
Why do law firms choose Shieldpay?
It's because Shieldpay orchestrates secure digital payments for top UK law firms: streamlining verification, holding client funds, then quickly processing payouts.
 
See also: