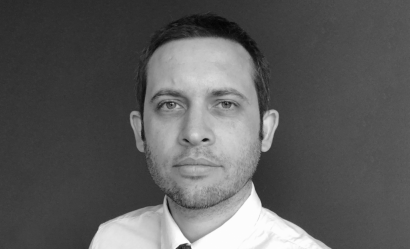 Sam Borrett, founder of the legal sector marketing agency Legmark, demystifies the vexed subject of search engine optimisation (SEO) and highlights the SEO basics law firms should take note of. (Updated 14 June 2023)
(Note: The Law Firm Ambition webinar 'Generating and converting instructions for law firms' is on 16 November.)
SEO splits opinions. Is SEO the secret to success, without which your website will languish in obscurity? Or should the SEO salesperson's claim to guarantee first page rankings be treated with a healthy dose of scepticism?
The truth is a bit of both. Ignoring it is likely to damage your online marketing efforts. At the same time, you probably don't need to spend a fortune on SEO – and can't guarantee to be the most visible and visited law firm website even if you do.
"Your potential clients are searching online for legal services and the answers to a range of legal issues. Getting your website content in front of them and driving traffic from the top of the search engines is what SEO is all about."
Ben Trott, managing director, Marketing Lawyers
Does SEO matter?
If you have a website, SEO matters to you. How much, and what you should do about it, depends on what your marketing strategy is.
Some law firms rely on search engines like Google for a large percentage of their new client leads. A number of new entrants to the legal services market have looked at this sort of business model to start and grow their own client bases, particularly to promote personal legal services for individuals such as personal injury and conveyancing. Other legal practice areas that lend themselves well to search engine marketing and internet marketing generally include family law, litigation and probate.
If this is your approach, search engine visibility is crucial. You can invest in SEO, with the aim of making sure that your website shows up in the first few results (or a coveted 'snippet box') when a potential client searches for "personal injury lawyer" or "divorce solicitor". Or you can spend money on pay-per-click (PPC) advertising to buy yourself an advertising slot at the top of the list.
At the other end of the scale, traditional firms sometimes shrug off search, preferring to attract new clients through referrals and networking. If this is your model, extensive investment in SEO isn't necessarily a priority, but you'll still want to get the basics right. If your site – and your Google My Business listing – doesn't don't show up when potential clients search for you by name, or look for lawyers covering your practice areas in your location, you are squandering your easiest opportunity.
"Your SEO objective is to keep ahead of competing websites. So pick suitable websites to compare your search term rankings with."
Rich Dibbins, founder, Staxton Digital

 
SEO basics
Search engines like Google follow a simple principle. When someone carries out a search, the search engine wants to provide the 'best' results. So, with consideration of what the user's intent is, the search engines aim to put websites that offer authoritative, high quality, relevant content at the top of the list. They also take into account how good the user experience is – for example, how quickly pages load and how easy it is to find the information you are looking for.
The detailed algorithms that search engines use to assess websites are complex and continually evolving. SEO experts try to maintain a detailed understanding of the many factors that are taken into account. As a website owner, there are three broad areas to look at:
Creating original, high quality content by experienced authors.
Making sure your website is well-organised and getting the technical details right.
Publicising your content and encouraging links to it from social media and other websites.
Improving your website's search performance using SEO is not a quick fix. Typically it takes six to twelve months to see clear improvements. So being persistent and consistent is key.
Don't try to short-circuit the process – for example, by stuffing your pages with keywords or buying links from other websites. While that used to work in the past, it's now more likely to damage your website's search performance.
A realistic approach
Start by thinking about what content visitors to your website – clients and potential clients – would find useful. Use tools such as Google Search Console to see what people search for, to help steer your content plans. What questions would they like to ask? And what words and sentences would they probably use to find answers to those questions?
In terms of SEO, think about the types of search that potential clients are likely to be doing, and where you can realistically hope to stand out. That means appearing on the first page of search results, and preferably in the first couple of results. Most searchers will look no further.
In practice, that means that broad terms such as "divorce lawyer" are out of reach unless you are planning a huge investment in content and SEO. Instead, you need to target narrower searches.
If you market your firm as a local law firm, ranking well in local searches such as "divorce lawyer Preston" are of paramount importance. So use location keywords and get links from local directories (see Local SEO, below). At a minimum, your website should make it clear where your offices are and what practice areas you cover.
Likewise, you'll also certainly want some detailed content for every named lawyer that a potential client might search for, so these pages rank top for those searches.
Adding related information – for example, guidance on particular aspects of divorce – will help. You have a better chance of ranking highly for more narrowly focused searches. At the same time, search engines give a higher ranking to websites that appear helpful and authoritative.
Try out the sort of searches you think you might like to optimise for. Which websites are at the top of the rankings? What content do they provide? How does this content get promoted through social media and links from other websites? How hard will it be to compete?
SEO works better if you focus on particular areas and related searches, rather than spreading yourself too thin. A batch of content on different aspects of divorce will all work together, whereas a single page of guidance for each of several practice areas will have little effect. You may need to negotiate sensitively with the partnership to decide where to focus your efforts, but a phased approach is usually best for making an impact.
"SEO is a hugely important way to get key visitors to your website, so think about your 'buyer personas', what they will be searching for, and how to incorporate key content into your site."
Rachel Tombs, founder and owner, Orion Legal Marketing​
Creating content
Any content you create should start from the same overriding principle: what clients and potential clients will find useful. Content quality is fundamental in encouraging links and getting a good response from visitors. Factors like how long they spend reading your content will be picked up by search engines and will affect your rankings.
You must create original content, both to impress visitors and to avoid potential penalties from search engines for duplicated content. Realistically, this may mean you need to identify an enthusiastic lawyer who is prepared to commit to producing (or editing) content on a particular topic, or an external provider of content with legal sector knowledge.
All things being equal, you are likely to do better with longer, richer content. But don't create volume for its own sake – focus on quality and what readers want.
Make it clear to search engines what your content relates to. Use keywords appropriately (eg in titles and subheadings) but do not stuff them into the text as this can have an adverse effect. Instead, write naturally using other synonyms as well.
Structure content items for reading online. Use short sentences and paragraphs. Break up longer pieces with subheadings.
Include 'calls-to-action' that suit the type of audience you are writing for. For example, people looking for a low-cost conveyancer need a completely different approach to people worried about potential litigation from their fellow shareholders.
A mix of authoritative, evergreen guidance content and more current content (eg commenting on recent news) works well. You may want to think in terms of 'resources' together with a blog or news section.
Think about how content fits with your image and brand. For example, a divorce lawyer who provides non-legal content (such as links to useful sources of counselling) can appear more sensitive and approachable than a firm that only focuses on the process.
Blogs are opinion pieces and can be any length. For the right person in your firm, blogs should be easy to churn out.
"Write for your audience. Get their attention and keep it, by providing useful information and getting straight to the point. That is the type of lawyer most people want to use."
Rory MccGwire, Founder and editor, Law Firm Ambition
Site architecture and technology
A well-organised site makes it easier for visitors – and search engines – to understand what your website has to offer. Along with a sensible structure and navigation system, your site should include internal links to related information. For example, you should link lawyer biographies to their practice areas and to related resources and news.
Planning this 'site architecture' should be a priority for any new website. Then review this periodically as the website grows and changes, to make sure that the structure, internal links and navigation continue to make sense.
In technical terms, your website should be well-built to improve its performance and the user experience. For example, 'meta tags' included with each page can help improve the way your pages show up in search results and encourage people to click through to your site. Technical errors (for example, image files that are too large or a site that does not display properly on mobile devices) detract from site performance and harm SEO.
Unless you have in-house expertise, it's worth getting external help to ensure you get site architecture and technical details right. But treat SEO salespeople who make unrealistic promises with caution.
"Plan site reorganisations carefully. They always take longer than you think, and you need to be sure that any old links to your site will continue to work, so ensure you have a plan to redirect all the URLs that change in the process."
Kirsty Pappin, founder, Aries Legal Practice Management
Links
Links to your site from external websites serve two key functions. First, they directly drive visitors to your website. And secondly, links from quality websites contribute to SEO by indicating to search engines that your content is considered worth linking to.
As with content, the watchword is quality. The best links come from credible sources – for example, legal influencers or authoritative sources of sector news. Contributing articles to industry publications and local websites (for example, the Chamber of Commerce and local media) can be a useful way to build links.
You can use your own social media accounts to promote your web content. By including 'share' buttons on your website you encourage visitors to promote your content through their social media as well. The more interesting and original your content is, the more likely it is to be shared.
Make sure your site has a Google Business Profile. This contributes to SEO and allows your firm to show up on Map searches. It's worth submitting your site to other directories as well, particularly those with credibility (for example, Chambers).
Check that any directories that do include your firm have consistent, accurate information on your contact details and the services you offer. A firm with links to 'Smith Jones Solicitors LLP' might also have links to 'Smith Jones Solicitors' and to 'Smith Jones'; for a search engine, such links may conflict rather than reinforce each other.
Avoid paid-for links and quick link-building services. Search engines tend to recognise these for what they are, and can penalise your site – or even remove it from their results altogether.
"Ensuring that you have good quality backlinks to your website as well as linking internally can help drive your website up the search rankings. Where possible, include them on every page of your website."Helen Cox, marketing consultant, Helen Cox Marketing
Local SEO
Ranking well for local search terms is the priority for most law firms, as local traffic is more likely to convert into instructions.
Starting with your Google Business Profile, check that your firm's name, address and phone number are 100% consistent with the information on your website. Repeat this consistency wherever these details appear on the internet.
Moz suggests that on Google Business Profile, four fields impact your ranking: business name, categories, website, reviews; whereas three do not: Q&A, services, products. (Nevertheless, it makes sense to add full details including photos (eg office shots, team pictures), to appeal to your audience.)
Ask clients to leave a review as soon as positive feedback is received, on whichever platform they like (eg Google Reviews, Facebook, Trustpilot). Google will know the location of the reviewers.
Get listed on all local directories. Even links from low-authority websites can help your firm to rank locally.
Create local content for your website. For example, hosting seminar events can generate local links and provide material for posting. So too can local fundraising events.
Following Google's 'Vicinity' update in November/December 2021, it's important not to 'stuff' keywords into the business name section within your Google Business Profile listing(s).
SEO top ten
Focus on providing a website that will interest clients and potential clients.
Concentrate SEO efforts on narrow areas where you have a realistic chance of ranking highly.
Prioritise visibility in local searches and when people search for your firm (or individual lawyers) by name.
Offer original, high quality, interesting content that suits your image.
Provide a mix of evergreen resources and up-to-date commentary or news.
Plan a site architecture and navigation system that makes life easy for visitors.
Ensure the website is technically well-coded.
Share content through social media and encourage visitors to share as well.
Build links from other credible local, industry and legal websites, using consistent contact details.
Be prepared to invest time and effort; avoid questionable SEO shortcuts that can backfire.
See also: