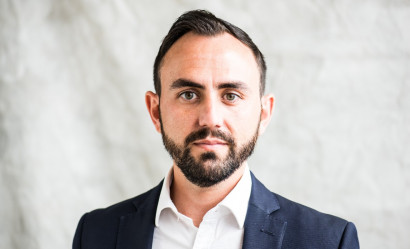 Ben Trott, managing director of Marketing Lawyers, looks at the key ingredients that make for an effective law firm website. (26 April 2023)
What makes a good website? Good design and well-written content are essential, of course. But more than that, the website as a whole has to deliver the results you want.
A good website puts across the right image for the firm. It lets visitors know what you offer, and reassures potential clients that you are the right firm to choose. It encourages them to get in touch to see how you can help them.
Outline requirements
If you're planning or updating your website, it's easy to jump straight into thinking about visual design, or what you want to say about the firm. Instead, take a step back first. Think about the whole website, what it will need to include and how it will be organised.
Different firms will have very different needs. A firm that specialises in intellectual property law can provide much more clearly focused content than one that covers a whole range of private client and commercial practice areas. A personal injury specialist might want a website that sits at the heart of a targeted campaign of search engine optimisation (SEO) and pay-per-click advertising. A traditional local firm looking to build long-term relationships will take a very different approach.
Good web designers understand this. At the start of any project, they'll want to talk about who your target audience are, what you are trying to achieve and what your firm's particular value proposition is. Then they move on to thinking about what content the site needs to have, how it should be organised and how to make it easy for website visitors to navigate their way through the different pages.
It can be helpful to think in terms of different client 'personas' – examples of the sorts of people you hope will be visiting your site – and how they might use your site. Who are they and what is their likely emotional state? What will bring them to your website and which webpage might they land on? What are they hoping to do and what information do they want?
"With attention spans growing shorter, users need to be able to find simple-to-understand relevant content quickly and easily"
Kristina Oliver, marketing director, Keystone Law
What you offer
Inevitably any law firm's website needs to explain what the firm can offer. Good websites do this in a way that resonates with potential clients. Rather than focusing on legal expertise (which clients typically take for granted), the site aims to convince clients that you are a good fit for them and will deliver the kind of service they want.
Individual lawyer biographies are a key part of this and are typically among the most-viewed pages on a law firm's website. A good bio conveys personality and approachability while at the same time highlighting relevant expertise – for example, through client testimonials.
Back this up with additional content that provides more evidence that you understand what your clients' needs are and can help solve their problems. This will also help boost your website's search performance and can be used in marketing the firm through social media, e-newsletters and so on.
Everything should be written in plain English not legal jargon, with a tone that matches your firm's personality. Well-structured content uses short sentences and paragraphs, and breaks longer pages up with subheadings. This makes it easy for visitors to scan pages, quickly picking up on key phrases that confirm the experience and expertise they are looking for.
Your website must show the SRA digital badge and comply with the SRA's transparency rules, including a clear explanation of your firm's pricing if you do certain areas of private client law.
"Evidence – like quotes from clients, case studies or genuinely helpful content – is far more convincing than claims you make yourself with an inward-looking perspective"
Paul Hudson, marketing director (Europe), Travelers
Value-added content
Offer content that matches your target clients' interests and helps them, rather than just talking about what the firm can do. A firm targeting in-house lawyer clients might provide commentary on how recent legal developments affect their sector. By contrast, a conveyancer might offer practical house-moving tips rather than very detailed guidance on the various property searches.
Simple ideas include:
FAQs – directly answering clients' most common questions.
Whitepapers – in-depth commentary for sophisticated commercial clients.
Checklists, do's and don'ts and top tens – punchier ways of providing guidance for clients who aren't interested in reading long documents.
Visual and multimedia content – for greater impact.
News – latest developments (and your own comments on them).
Aim to develop a steady stream of updated content (for example, a blog) that keeps the website fresh and interesting. Be realistic about what you can achieve. Enthusiastic associates or external freelances may be more reliable content providers than partners with other priorities.
"A consistent approach to content marketing will help drive website traffic through SEO. It will also fuel your other marketing channels such as your email newsletters and social media."Helen Cox, marketing consultant, Helen Cox Marketing
Getting to contact
Encouraging potential and existing clients to contact you is a key website objective. A good website makes this easy with highly visible contact details throughout the site. Offer a range of contact options – by phone, email, online contact form – and direct contact details for individual lawyers. Where appropriate, offer other calls to action – for example, encouraging visitors to sign up for your next seminar or to be added to your mailing list.
Website visitors who aren't immediately ready to contact you are encouraged to stay on the site and explore. Key landing pages – where visitors may first arrive on the site – reinforce key messages and provide quick links to related content. For example, each lawyer bio includes links to relevant practice area(s), articles and social media accounts. Guidance content (for example, on wills) also links to related helpful material (for example, lasting powers of attorney).
Clear, consistent navigation makes it easy to browse the site. A search function can add to this, and is particularly valuable on a larger, content-rich website. As with any content, the site should reflect visitors' interests and the language they understand.
"Make contacting your firm as simple and hassle-free as possible. Ask only for the details you need to start processing the enquiry. Capture the rest later."
Sam Borrett, Director, Legmark
Visual design
The visual design of your site supports the brand image you are creating. Key elements such as colours, typefaces and visual style should tie in with your other marketing materials to form a strong and consistent identity for your firm.
Good websites avoid lengthy text, preferring strong images and clear, concise messaging. If you have quality content you want to share as a value-add, consider turning it into a download rather than cluttering up a core page. Web pages aimed at commercial clients typically lean towards minimalism and a serious feel, while pages aimed at private clients use softer and more personable images.
Choosing the right images can be challenging, especially as one of the objectives is to differentiate your firm from its competitors. A well-briefed designer should be able to provide a core visual style that you can use throughout all of your marketing collateral, to make your visual identity instantly recognisable as part of your firm's brand. Avoid the 'image selection by committee' process, which often leads to insipid images being chosen over impactful ones.
"How you look can be as powerful as what you say, especially in a digital environment where impressions are formed in seconds. Don't let poor visuals undermine the strength of your branding – keep it consistent, supporting your key messages."
Rachel Tombs, founder and owner, Orion Legal Marketing​

 
Standing out
You may expect potential clients to visit your website – perhaps after a referral – like what they see, and call you. More often though, your site will be one of several that visitors compare when choosing between competitors. You need to stand out.
Be clear about what makes your firm unique.
Get the partnership to agree a clear brief for your website designer, then stand back. Design by committee leads to the lowest common denominator.
Commit to being authentic, with a website that attracts clients that your firm genuinely suits.
Invest in your website, and track results so that you can justify continued investment.
Compare your website with your main rivals. If the site doesn't stand out, change it.
Get feedback from clients and target clients. Their opinions are the ones that matter.
Practical issues
Poor technical performance can completely undermine your website. Good websites are secure (with an https URL, not http, so you see the padlock symbol next to the URL in your browser) and use 'responsive' design to ensure that they display well on all devices and browsers, including smartphones and tablets.
A competent website designer should ensure that web pages follow best practice in terms of search engine optimisation (SEO), so more traffic will be attracted to your website. A good site will also avoid silly mistakes, such as broken links (that not only irritate visitors but also damage your SEO).
Good websites are regularly updated, so make sure you have planned for this. An easy-to-use 'content management system' lets employees add or edit content themselves rather than being tied in to the website supplier.
Finally, good sites offer built-in 'analytics' providing information on what traffic the site is getting and how visitors behave. This allows you to try out different ideas, see what works well on your website, and make continual improvements.
"Create a simple and easy-to-navigate website. The more complex it is to find the information, the less chance you have of converting visitors into clients."
Rich Dibbins, founder, Staxton Digital
Good website top ten
Clear information on what the firm offers, and where.
Engaging lawyer biographies demonstrating personality and capabilities.
In-depth, authoritative content to back up claims of relevance, helpfulness and expertise.
Well-structured content written in plain English.
Strong design and distinctive imagery that match the firm's existing branding.
Simple navigation and search tools.
Easy access to contact information throughout the site.
Links with the firm's online presence in social media and on other websites.
Technical effectiveness including 'responsive' design that works for all devices.
Strong overall impact and message that sets you apart from competing law firms.
Why do law firms choose Travelers?
It's because Travelers has unmatched expertise and longevity in the legal sector, with a dedicated team of experts in underwriting, claims and risk management.
 
See also: