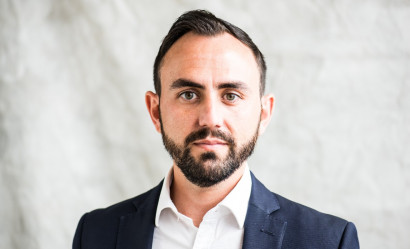 Ben Trott, managing director of Marketing Lawyers, highlights the importance of regular contact – and how a CRM system can make it happen. (Updated 16 October 2023)
(Note: Ben is on the panel of the The Law Firm Ambition webinar 'Generating and converting instructions for law firms' on 16 November.)
Every lawyer knows that existing clients and referrers are the best source of new business. But at the same time, you don't want to be pushy. The easiest option is to wait for them to contact you when they need advice or have a referral to pass on.
Meanwhile, relationships deteriorate. Clients wonder why you aren't bothering to stay in touch, and draw the obvious conclusion. Commercial clients compare your silence to the proactive approach taken by other firms and they start to take notice of them rather than you. Referrers wonder whether you are simply using them and start to feel neglected.
Staying in touch with contacts transforms this picture. It needn't take a lot of effort to maintain relationships that improve client retention and levels of referrals; a simple check-in can do the trick. The right approach can also boost collaboration within the firm and make it easier to cross-sell services in different practice areas.
"The cost of acquiring a new client far exceeds that of selling to an existing one, so invest in your existing clients. Add value to your interactions: a bit of news, an update, an invitation … so that you're front of mind in the best possible light."
Jennifer Dickson, head of marketing, Shieldpay
Your objectives
You want to stay 'front of mind' with clients, prospects and referrers. When a client or a hot prospect needs a lawyer, you should be the first name they think of. By making regular contact with something they find useful, you reaffirm that you understand their needs and interests.
As well as strengthening the relationship, you can create repeated opportunities to learn more about them. A key priority is to be able to identify opportunities to provide legal services as they arise. Ask open questions like "What is holding the business back?" to understand their challenges, then identify how you can help in any way.
Effective relationship management helps co-ordinate communications across the firm. Client teams can collaborate more effectively. Fee-earners have easy access to a detailed record of every contact other lawyers in the firm have had with a target client, across all departments. You may not have won the business last time around, but you can put yourself in a position to win it next time.
Meanwhile, you want to achieve all this with the minimum of cost and effort. You want business development teams to handle as much of the work as possible, while making sure that fee-earners get personally involved when it will make a difference.
"Put the most time and effort into communicating personally with key clients and referrers. Ask yourself how much the relationship is worth to you."
Hannah Westropp, head of business development, Devonshires
Collaborative communication
Law firms have a tendency to operate in silos. Individual partners guard access to key contacts, while simultaneously expecting to delegate relationship management to business development teams. Communication with larger clients – with complex needs across multiple practice areas – can be haphazard and opportunities to cross-sell fall by the wayside.
What's needed is a collaborative approach. It may require a profound change in the firm's culture.
Emphasise the firm's client relationship management (CRM) system as the hub for managing contacts and relationships, rather than individual partners' LinkedIn accounts or emails.
Highlight how individual teams and fee-earners can benefit. Include the CRM system in any training you offer, for example on networking.
Encourage lawyers and their support staff to update the CRM. Regularly review each fee-earner's contribution to business development – based on data from the CRM.
Hold regular meetings where useful leads for other practice areas are shared and discussed. Make a point of looking for opportunities to cross-sell when new fee-earners join the firm.
Review incentives. Consider shifting towards a system where rewards reflect overall contributions to the firm – including providing leads for other practice areas – rather than an 'eat what you kill' approach.
Staying in touch
Email and newsletters can be an easy way to stay in touch with relatively little effort. With the right technology, e-newsletters can be tailored so that each individual receives a version customised to their own interests. All CRM systems allow you to capture what a contact is interested in.
Look at your email reports to understand which email addresses are hard and soft bouncing, then update your contacts' details. See who is opening your emails and what content is working best, so you can focus on 'what works'.
Set up a system of editable templates for common letters and emails. These can be particularly useful for maintaining contact with new prospects, from following up an initial meeting to completing the client intake process. For a more personal touch, consider using the phone instead.
Invest your time in hosting webinars, attending networking events or inviting key contacts out for lunch or a drink, giving you the chance to meet face-to-face and chat. This will help to build the know-like-trust relationships that are at the heart of successful legal sector marketing. Make a point of following up any new contacts you make, by email or phone. Let them know that you enjoyed meeting and would like to stay in touch. Consider connecting on LinkedIn or engaging with them on other social media platforms.
For your key clients, set up a Google Alert for their business, so you immediately know when they are being talked about. Take advantage of opportunities to reconnect as they occur. For example, you might forward an interesting article or congratulate someone when you see news of their promotion or new job. Be alert to any opportunity to be helpful – for example, by putting them in touch with someone else you know that they might find useful.
"Communication is a two-way process. When you talk, ask questions. When you send out communications, encourage feedback."
Paul Hudson, marketing director Europe, Travelers

 
Contact plans
You'll want to take a different approach to different groups of contacts.
Your most important contacts deserve more frequent personal contact that less valuable clients do not justify. If you want someone to actively recommend you to clients, your relationship needs to be strong enough to justify the effort they need to make.
Tailor your approach to suit each individual's preferences. Private clients may enjoy the occasional lunch or social event. Commercial clients might be more comfortable with more work-focused events or corporate entertaining.
For potential clients with an immediate need for legal advice, a well-handled enquiry can win you immediate instructions. Respond brilliantly to enquiries.
Don't ignore prospects who have only visited your website or engaged with you on social media. You may be able to reach out to them – for example, using online 'retargeting' to display ads to people who have visited your website.
Develop a plan for staying in touch with 'alumni' of your firm – colleagues who leave to join other firms or the corporate sector. They could become the clients and referrers of the future.
Be responsive when clients contact you, and open to any invitations. Going out of your way to attend their company meeting – or a personal celebration – puts you first in line for any new business.
"Tier your contacts, to understand who your champagne clients are, and who are sparkling water. Focus your efforts where you will get the best returns."
Helen Cox, marketing consultant, Helen Cox Marketing
Managing contact knowledge
Keeping track of every contact's details – and sharing it across the firm – is impossible without technology.
The right system gives everyone instant access to all the key information. As well as client contact details, you can note every substantive conversation, details of ongoing work, potential areas of interest and any personal information such as their spouse's name.
Whenever you are about to contact a client – or when they call you – you can quickly refresh your memory. You can automatically add clients to mailing lists and set up reminders to call key contacts on a particular day. Advanced CRM systems can link in with other client management systems such as case management, time recording and accounts.
Over time, the data built up on the CRM becomes a powerful source of insights. For example, you can identify which referrers provide the most profitable leads and which practice areas have the best conversion rate. This information is invaluable to your business development efforts.
By tracking your sales pipeline, you can build a picture of future revenue. If you are trying to increase fees in a particular area, do you have enough prospects and activity to reach your target revenue?
'Spring cleaning' pays huge dividends. This is the process of asking the contacts to check their details on your database and to indicate what they are interested in. Thereafter, you should only ever be sending people things that they are interested in. The effect is usually transformative. Your next event may have a mailing list that has been halved, yet three times more people attend. That's the power of understanding what your contacts want.
If managed correctly, following the specific requirements of the regulation, this spring cleaning process helps you comply with the General Data Protection Regulation (GDPR) rules. The process can achieve a GDPR compliant opt-in for everyone who replies.
Introducing a new CRM
Anyone who has been involved in a major IT project knows how difficult it can be.
Start by thinking about how the firm does things – and whether this needs to change. New systems are a great opportunity to improve the way you work, not set old habits in stone.
Involve all the key individuals in discussions.
Look for a supplier who understands the practical issues – ideally, with experience of working for similar law firms.
Keep it simple. Aim to get a system that works and can then be improved, rather than introducing too many bells and whistles straight away.
Consider piloting the new system with a small team – perhaps one practice area – before rolling it out across the firm.
Plan training for both fee-earners and support staff.
Expect resistance. Have a change management plan, including communicating the personal benefits to everyone in the firm.
Success lies in people having the right habits from day one, following simple processes.
Make fee-earners, in particular, aware of the 'data death spiral' that has ruined the CRM systems of so many law firms in the past. A CRM system lives or dies by the completeness and accuracy of its contact data, which in turn depends on the willingness of everyone to capture and enter that information. Otherwise, it becomes a self-fulfilling prophecy: the data is not updated, so people complain about the accuracy of the information and refuse to engage with the system or the process, which makes things even worse.
However, an excellent technical solution is available, at a price: 'signature scraping' software harvests the contact details from every email received by your firm (email address, name, job title, organisation, telephone numbers), keeping your CRM updated.
Staying in contact top ten
Tailor your plans to suit different groups of contacts.
Aim for regular contact to keep relationships ticking over.
Personalise mailings to match individuals' different interests.
Make an effort to phone and meet up with important contacts.
Look for opportunities to be helpful.
Encourage contacts to talk about themselves.
Be responsive to client enquiries and invitations.
Break down silos; create a culture of sharing contacts across the firm.
Implement a CRM system; plan how you will manage the change.
Learn from your CRM data.
See also: