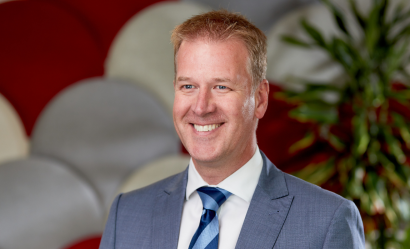 If you're thinking of starting your own law firm, deciding to go your own way is only a first step. You need to make important decisions on what sort of firm you want to create, the team you will build, how to fund yourself and how to get off the ground. The choices you make can have a lasting impact on how well the new firm will perform, and ultimately how satisfying and successful your new life will be, as Andy Poole of Armstrong Watson and Andy Harris of Hazlewoods explain.(Updated 1 February 2023)
A business plan forces you to address the key questions for your start-up. The issues in this guide are part of that crucial planning process, setting out how your firm will operate.
Is it right for you?
Running your own legal business, making your own choices about how to do things and who to work with, can be both exciting and hugely satisfying.
But don't overlook the first question you should be asking yourself about starting a law firm: Is it right for you?
As a generalisation, you're more likely to succeed if you have a positive reason for wanting to start your own firm. For example, you might:
have identified an opportunity to practise a particular kind of law, or serve a particular industry that interests you
see the potential for offering legal services in a different way – for example, making more use of technology, or offering fixed-fee services rather than billing by the hour
be driven to make a difference or pursue a dream, in a way that isn't compatible with most traditional law firms
be part of an entire team or department looking to break away from a larger firm
Whatever your reasons, it's worth taking a good look at whether you have realistic expectations.
The freedom of being your own boss may be attractive – but will the demands of clients and employees limit this in practice?
You may want greater choice in the types of client and matters you take on – but will this be realistic given financial pressures and the challenges of winning new clients?
You might want to create a better culture, working with people you like and without office politics – but how will you maintain this in the face of day-to-day management demands, especially if you grow and add to your team?
A better work/life balance and greater flexibility may be very appealing – but is this realistic, particularly in the early stages when you are working flat out to get things off the ground?
Your own firm may offer greater financial potential, particularly if you aren't currently an equity partner – but can you fund the setting up costs and the working capital until the firm hopefully becomes cash-positive, and can you accept the higher level of risk?
Alternatively, could you achieve your key aims – but without most of the risk and admin – by joining one of the platform firms that allow you to focus on fee-earning and to keep most of what you independently earn?
The more you understand yourself and your aspirations, the better-placed you are to create a firm that can deliver for you.
You should think carefully about what you can contribute to the firm – not just in terms of legal expertise, but as a manager and a rainmaker. You need to be sure that you have – or can develop – the right skills and experience. Part of this may involve building a team that complements your personal strengths and weaknesses.
You should be absolutely clear about any personal constraints that might hold you back. Starting your own firm is demanding at the best of times, but can become unbearable if your family don't support your decision. Your personal financial position may also make a significant difference to the type of funding you are able to raise and the level of risk you are prepared to accept.
"This is the age of the legal entrepreneur. New business models have evolved, models that support lawyers who want to set up their own firm and those who just want to work independently."
Michael Burne, chief executive, Bamboo Platform
The business case
There is no point starting a new firm if it is not going to be successful. You need to put together a business case setting out how and why the firm will succeed.
By this stage, you should have a clear idea of what success means for you personally – whether that is in terms of personal satisfaction, financial rewards or other objectives. For the firm itself, key measures of success might include winning and retaining clients, building a strong reputation and market position, and achieving financial targets.
A clear marketing strategy is vital. In particular, you should identify who your target clients are and why your firm will be able to win them over. A SWOT analysis – looking objectively at your strengths and weaknesses, the opportunities you seek to capitalise on and the threats you need to overcome – can help you identify where you need to focus your efforts.
The process of writing a business plan and forecasting sales and cashflow should show you what success looks like in numbers. You can then turn this into SMART objectives that need to be achieved to achieve the forecast.
In financial terms, you need a clear picture of what external funding you need. In the early stages, the firm may well have negative cash flow, requiring investment in new systems and business development before significant fee income builds up. It takes a traditional law firm up to 150 days to get paid for completed work and associated costs – can your start-up operate without this onerous arrangement? Longer term, you want to be confident about future prospects, profitability and financial management.
Developing your business plan allows you to think through all the practical details and demands for a successful law firm. Look at your current firm's systems and processes – what can you learn from them, what could you do differently? Starting a new firm is an opportunity to build in greater flexibility and lower costs – for example, by outsourcing support functions rather than recruiting permanent staff, being realistic about premises requirements and making the best use of modern technologies.
"If you're going to start a new firm, you need to be very clear on who it's for, how you are going to reach those people and why they're going to use you. Everything else will flow from that."
Alistair Wells, founder, Tend Legal
Exiting your current role
Your current position – and how you leave it – can have a significant impact on your new firm.
From the outset, make sure you understand the impact of any restrictive covenants in your terms and conditions. Typically, these might aim to limit your freedom to encourage any existing clients or colleagues to join your new firm. Even without explicit restrictions, directly soliciting clients or colleagues while still employed is likely to be a breach of ethics.
Think about the continuing relationship you hope to have with your current employer after your resignation, and plan how you will tell them. Aim to leave on good terms – particularly if you hope to obtain future referrals, for example when your old firm finds itself conflicted.
If you are hoping that clients or colleagues will follow you, you might want to discuss this openly with the firm's management. It may be possible to reach an amicable arrangement: the firm agrees not to resist certain departures, while you commit to fully supporting the transition of the clients (and colleagues) who will stay with the firm.
If you are exiting as a partner, you'll need to review your obligations and rights under the partnership agreement, and negotiate financial terms. If the firm you are leaving is paying your capital account to you in tranches over a period of time, but the personal loan you took out to fund the capital account has to be repaid now in full, how will the loan repayment be financed?
You should consider taking professional advice on valuing the firm, negotiating an agreement and structuring any payments tax-efficiently. Not least, a professional adviser can offer valuable support through what can be a stressful and demanding time.
Make sure you understand the timescales involved. If your existing contract involves a significant notice period, you may be tempted to give notice early to start the clock running, but don't jump the gun. You may be better placed continuing to work – and accumulating valuable capital to put into the new firm – until your plans are more developed. Talk with your advisers about realistic timescales, particularly if you need to raise funding for the new venture.
The new firm's structure
Choosing the new firm's business structure is one of the first practical decisions you need to make. You'll need to create this entity before you can get a quote for professional indemnity insurance (PII), and you'll need the entity and a PII quote before you can apply for SRA authorisation. But registering a new LLP or limited company with Companies House is fairly quick and easy once you have decided.
For many new firms, limiting personal liability and maximising tax-efficiency are key considerations. Bear in mind that limited companies and LLPs can only reduce risk rather than completely remove personal liability – particularly if your funders require a personal guarantee.
Other key issues to consider include:
what structure any potential funders prefer
how easily you can share ownership with other partners or investors
how flexibly you can add or remove owners/partners
your freedom to provide varying profit shares and other incentives to both owners/partners and other employees
how much information will need to be publicly disclosed
how management control and responsibilities are shared between key individuals in the firm
New firms are commonly structured as LLPs or limited companies, rather than the traditional partnership. Sole practitioners can also find there are worthwhile advantages to creating a limited company.
A less common option is an Alternative Business Structure (ABS). Potential advantages include making it easier to:
strengthen the firm's management with non-lawyers
bring in equity investment
offer additional non-legal services
share ownership with family members (for example, as part of a tax-planning strategy)
An ABS is mandatory if the person setting up the firm is a non-lawyer. Whereas if there are no non-lawyers and no requirement to become an ABS this structure is not available as an option.
Take advice on choosing the right business structure for your circumstances.
"There are almost 10,000 law firms in the UK. Everyone single one of them, from the largest to the smallest, was a start-up at one stage."
Darren Cable, London head of legal practices, Lloyds Bank
The team
In a typical start-up, you're likely to have a fair idea of who the key individuals are – whether that's just yourself or a whole team. You want to satisfy yourself, the SRA, your PII insurers and any funders that you have the right skills, that you are making the best use of each individual's strengths, and that you can work together to make the firm a success.
What are your personal strengths? What areas do you actually want to focus your time on?
What do other principals bring in terms of strengths? What are their aspirations?
Who will be responsible for compliance?
Who will take the lead in running the firm?
Which individuals will take the lead in key management areas – financial management, marketing, information technology, human resources management? Can this be outsourced?
What external advisers do you need?
What support staff do you need? Which support services can you outsource, to which suppliers?
Can fee-earning be outsourced, using a 'platform model' that creates a network of individual lawyers?
Traditional law firm partnerships have tended to be managed on a collaborative basis, with all partners having a say and contributing their opinions as they choose. Starting a new firm is an opportunity to create a more effective management structure – including the potential to bring in management professionals alongside lawyers in an ABS.
All the key individuals in the firm should discuss and ultimately document appropriate partnership or shareholder agreements. The process lets you raise key issues around individuals' expectations and how the firm will be run, helping to ensure that all the key individuals are working towards the same goals.
A similar approach can work well with key external advisers and suppliers – making sure that they understand what your firm is about, and aiming to build collaborative long-term relationships.
Authorisation and compliance issues
Obtaining SRA authorisation typically takes between one and three months, depending on your choice of structure and whether you have non-lawyer ownership. Your business plan – and the thinking that has gone into it – should cover the key paperwork that needs to be provided.
You'll need to decide who takes on the key compliance roles of COLP and COFA. A practising solicitor can take on both roles (for example, as a sole practitioner or in a smaller firm); but if possible the roles should be shared, as both can be very time-consuming. You should satisfy yourself that your COLP and COFA have the necessary expertise, and consider arranging training and external support before you submit your application to the SRA.
For larger start-ups, the SRA will more closely assess the suitability of your proposed COLP and COFA. In contrast, for firms with expected fee income lower than £600,000 the COLP and COFA is deemed approved and reduced information needs to be provided to the SRA.
You'll also need to decide what form of authorisation you want. If all the key individuals in the firm are legally qualified, you can seek authorisation as a 'recognised body' (or 'recognised sole practice'). If any of the key management / ownership team are not legally qualified, you'll probably need authorisation as a 'licensed body' (an ABS).
If the firm will only provide non-reserved legal services, your firm can do so without needing to be regulated.
Immediate priorities
You may find it helpful to put together an outline launch plan, building a timetable of key priorities that you need to address.
At an early stage, you should identify the key advisers who will help you start the firm. You should take advice from an accountant with experience of law firms and the SRA authorisation process. You may want a legal adviser for help with negotiating your exit from your current firm, as well as issues like shareholder agreements, employment contracts, and so on.
Check through your network to see who else you can turn to for advice – for example, any contacts with previous experience of setting up their own firm.
If you're starting the firm with a team, you'll want to make everyone is on board as soon as possible. Early work on shareholder/partnership agreements can help firm up commitments and iron out remaining doubts.
Work with your advisers to get a clear understanding of the timescales for:
exiting your current firm and how long any notice period / gardening leave is likely to be
raising finance – bringing in external investors can be particularly time-consuming and would require an ABS structure
obtaining PI insurance and SRA authorisation
"Times have changed. Modern practice management software provides incredible flexibility for lawyers to work how, where, and with who they want. The result is happier lawyers and happier clients."
Sarah Murphy, general manager EMEA, Clio
Exit plan
It may be the last thing on your mind, but you should have at least some idea of your eventual exit plan from the outset. Your plans for exit can have significant implications for how you should structure and manage the firm in order to maximise your eventual return – for example, when you later sell the firm.
Aim for a clear strategic plan. What do you want the new firm to achieve, by when? What do you personally want to achieve? How will you measure success? Aim to have clear objectives and milestones – and a realistic sense of what would tell you that the firm is not performing and needs to change direction or even cease trading.
Be realistic about what value you expect to get from your eventual exit. A sole practitioner or smaller start-up may find it difficult to attract a buyer. Retiring partners may instead find themselves faced with the costs of run-off cover.
First steps top ten
Make sure you have the right motivation for starting your own firm.
Be realistic about your appetite for risk.
Look to build a team that complements each other's strengths and weaknesses.
Have a vision for what the new firm is about and what will make it succeed.
Work with experienced advisers and suppliers.
Consider all outsourcing options, to save money and time.
Plan an amicable exit from your current firm.
Get advice on the best business structure to use.
Develop a launch plan and timetable of key actions.
Work towards a clear goal for the firm and for yourself personally.
Why do law firms choose Hazlewoods and Armstrong Watson?
It's because the specialist legal teams in these two accountancy firms have built outstanding reputations in the legal sector.
 
See also: