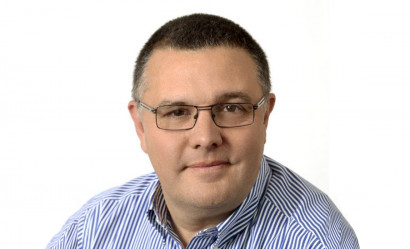 Stephen Ward is the Business Development Director and Co-Founder of The Barrister Group – the business that owns 240-member Clerksroom and is the first chambers to accept private equity funding. From the outset as a tiny start-up, a key to the business's spectacular success has been choosing a simple set of metrics to focus on. Provided his team could make those metrics grow, Stephen knew that cash flow would grow too, providing the funding for yet more growth. Here, Stephen shares his tips on how to get management information that will help your own law firm to prosper. (Updated 4 September 2023)
Lawyers will find management information much more useful by following these broad principles:
KISS (Keep it Simple, Stupid). Aim for straightforward information that everyone can understand. A short report that partners actually read is much more valuable than lengthy reports that just get filed away.
Timely. Make sure reports are available quickly after each month end, at the same time. The sooner the firm can act on up-to-date information, the better.
Layout. Using a consistent layout makes it easier for people to understand the information being presented. Set out the same information, in the same order, each month.
Summarise. Put a clear summary of key figures at front of the report. Keep any detailed information for the end, or include it in an appendix.
Pictures. Use colourful graphs, rather than lengthy tables of numbers, to show the trends and explain what's happening. Partners want to get the message straight away, without needing to look too deeply.
Budget. Include the agreed budget figures as well as the actual outcomes. If you want to include any other benchmarks for comparison, make sure they are truly relevant (eg for similar-sized firms with similar practices).
Variances. Highlight any significant differences between actual outcomes and budget. Explain what's behind each variance in ten words or less.
"MI has no purpose if it is not used. So solve the problems that it identifies and use it to forecast the future."
Aoibheann Baskiran, UK small business general manager, Travelers
In terms of detailed information, the monthly management report should at least cover:
Lockup. Give a detailed breakdown of lockup – by practice area or service and by office (for multi-site law firms).
New matters. Understanding the sales 'pipeline' is vital. Break down the new matter starts by team.
Cash. Cash is key – show the cashflow projection and how it has moved since the previous month. Ideally, link cashflow, profit and loss and the firm's balance sheet (though few smaller law firms manage this level of sophistication).
Billable hours paid. Summarise not just billable hours recorded for each fee earner, but more importantly actual hours billed and payments collected.
Staff. Show the staff turnover (for each practice area, office etc) and what the trend is.
"Build a dashboard into your management system and have your KPI's and MI in real time."
Becci Wicks, head of legal sector, Lloyds Bank
Why do law firms choose Lloyds Bank?
It's because Lloyds is the only bank with a Lexel-qualified team of legal sector specialists who understand law firms and their specific funding needs.
 
See also: