Submitted by
atom_super
on Thu, 04/18/2019 - 13:28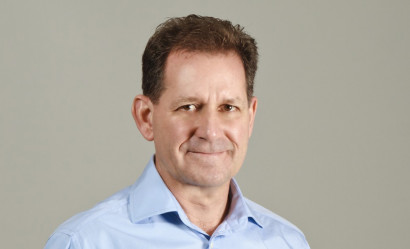 Rory MccGwire, founder and chief executive of Atom Content Marketing and Law Donut, reflects on the three words that make up his own business mantra.(18 April 2019)
What are the three most important words for you, when running your firm?
There are three words that have underpinned our company's survival and growth over the last 27 years and I think that all three apply equally to a law firm.
You may be surprised at what the first one is.
1. Thanks
Or, to be precise, "Thank you".
I will never forget my first ever 360-degree performance review. I was MD of what was still a fledgeling business with just eight employees. The feedback on me was utterly damning. The bottom line was that the team were working their socks off for me and I was not saying "thank you".
Considering all the positive feedback along the lines of "He is a kind person" and "He genuinely means well", the level of anger around the lack of "Thank yous" was shocking to me. I learnt that day that enthusiastically saying "Well done" and "This is a brilliant piece of work" and even "I really appreciate what you have done" do not count. What people wanted was the actual words: "Thank you".
It's true. When I look at the most successful managers in our company, they are superb at saying thank you. And we all know how those words make us feel - warm all over.
Those two words work like magic, inside and outside the business. Our best clients thank us profusely, which is precisely why we call them our best clients. We then redouble our efforts for them. Likewise, although we pay our freelances quickly, which they appreciate, it is our thank yous that make them want to do even better work for us next time.
2. Position
By this I mean market position. It usually involves specialisation of some kind, or simply being the go-to firm in the local area.
There are thousands of me-too firms out there, making a living, and a lot fewer that are really prospering. Those few have built up a market position.
You might specialise in corporate finance, or particular sectors, or corporate finance in particular sectors. Or you might simply be the local conveyancer that always returns phone calls promptly and is seen as completely reliable.
This market position is often built around just one person, or a small top team. You are the one who knows everyone in the chosen sector. You are the reliable one. Staff come and go, but you will always be there.
You can only create a market position through relentless focus on that one thing. Whether you are surviving in a recession, or enjoying a boom in demand, it is your market position that allows a firm to win the best work. Firms without a market position are left to duck and dive and compete on price.
3. Trust
'Trust' may sound a bit like management-speak to some people. I suppose that, to a lawyer, trust is so intrinsic to how the profession sees itself that it can almost get overlooked. And yet it is at the core of everything.
My team trusts me 100 per cent and vice-versa. So every part of our company functions well and cohesively. The mantra "Cash is king" is fundamental to business survival and success, but a cashflow forecast is useless unless you can trust the person who prepared it.
And it is a 100 per cent thing, like pregnancy. No one is ever a bit pregnant. If I overcharge a client, or renege on an agreement with a supplier, my team know that I might just treat them badly too if push comes to shove.
But once you have built trust, internally and externally, it is amazing what you can achieve. If my own experience is anything to go by, the clients that work with you long enough to build up trust will not want to put your work out to tender, or to threaten you with "cheaper suppliers". Not when you consistently deliver, on time and on budget, keeping the client informed and managing expectations at every juncture. They benefit from the trust relationship every bit as much as you do.