Submitted by
atom_super
on Tue, 05/26/2020 - 06:20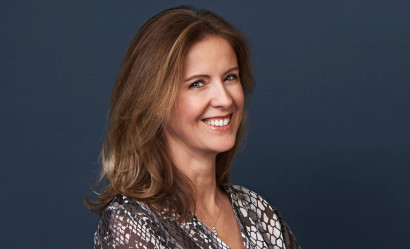 Emma Massingham, a client relationship and business development specialist for law firms, suggests five initial steps to bring your firm in line with the needs of your clients. (26 May 2020)
What could law firms learn from Amazon?
To quote Jeff Bezos, the founder, "We start with the customer and work backward".
Can you say the same? Does your website claim that you put clients at the heart of everything you do? Firms market their commitment to clients, highlighting great relationships, service and client satisfaction as differentiators. But to be successful, a client-centric approach has to be more than just words. It must be tangible.
Here is the beginning of a client-centric checklist for ambitious law firms:
Have you mapped your client journey?
Client experience is a key success factor in winning new clients and growing them into long-standing advocates. Are you easy to engage with? Where are the barriers? Do you have a process for answering new enquiries so that each is followed up and doesn't fall into the cracks between your digital/reception teams and your lawyers?
Do you listen to your clients?
Talking to your clients will deliver growth. Ask your clients what they are looking for from their legal advisers. Can you meet those needs and deliver on their aspirations? Take every opportunity to engage in conversations about your clients' businesses. By asking clients a few simple open questions about their current and future priorities, a lawyer will almost always win new work, or lay the foundations for a future sale. "How can I help?" is one of the most effective questions in winning new work.
Do you offer clients a choice of pricing mechanisms?
Clients want to feel like they are your only client. Do you mirror your client's way of working in your service delivery? One way of doing this is to give your clients a choice of pricing mechanisms – hourly rate, fixed price, blended rate, capped rate. By giving your clients a choice, they will select the method which delivers value in their eyes, increasing client satisfaction and loyalty to you.
Do you use technology to enhance the human interaction?
It's easy to get distracted by the glitz of a tech solution. Before procuring anything, consider whether it will enhance the human interaction between lawyer and client, rather than replacing it. For example, an online chat function on your website is easy to roll out and can make it easier/quicker for new clients to speak with you. And using an e-signature tool can make it easier/quicker/safer for clients to complete documentation, without reducing the human interaction. By contrast, an automated phone menu may save time for your receptionist but it can act as a major barrier to clients and prospects.
Is the voice of the client evident in your decision making?
Consider recruiting a non-executive director to be the voice of the client on your board, or set up a panel of trusted client contacts to input into strategic decision-making. They will challenge you to question the 'client benefit' of all strategic and operational decision-making. Who better to ensure that your firm truly is client-centric?
Listening and responding to your clients will help you win better business, create propositions your clients want to buy and develop long-term profitable relationships.
See also: