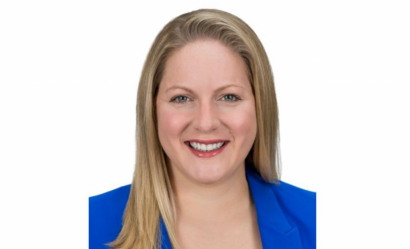 An effective law firm induction process doesn't just help new lawyers and other employees settle in and get up to speed. It sets the tone for the whole relationship. A well-planned induction using the checklist below is the first step in developing a committed and enthusiastic member of the firm, writes Kirsty Pappin, founder of Aries Legal Practice Management. (Updated 10 May 2023)
Maintain contact before they start, especially if a high quality candidate has a long notice period. Consider organising a social meeting with new colleagues.
Send them in advance of their start date any documentation or information that can be read before starting.
Send clear joining instructions in advance of their first day and an outline of the induction process.
Make a diary note for the issue of a contract of employment within two months of the start date.
Review the new lawyer or employee's job description, CV or application form and interview notes. Identify key training needs.
Where a member of existing staff is transferring roles within the firm, consider which aspects of the full induction process are relevant and plan accordingly.
Prioritise: break down the induction plan into the immediate basics, then getting them started on useful work, and finally further development. Avoid overloading the recruit with too much information too soon.
Set an induction timetable, typically spread over the first month. Consider what part other team members may play in the induction process (eg explaining particular activities). Plan their timetable of events.
"Use the personal touch. A word from the partner – or a chat over lunch – means much more than leaving it all to HR."
Nicola Jones, director, Athena Professional

 

 
Make sure all relevant systems are set up eg HR, payroll, IT user's rights, e-mail, training records, and so on.
Inform team members of the new recruit's start date and role. Resolve any potential conflicts, for example over clients.
Make a firm-wide announcement just prior to the start date. Encourage people to introduce themselves.
Appoint a mentor or key contact to meet them on the first day and provide informal support on an ongoing basis.
Prepare a workspace and organise essential equipment – for example, a desk, computer, phone and stationery.
Consider sending a note – or even a brief video – the night before the first day, to create a warm welcome from the team.
Arrange training on how your IT and communication systems work.
Explain key systems such as case management or CRM.
Walk them through how to find or access knowledge they need. For example, your precedents library.
Ensure key areas of training are prioritised (eg health & safety) while providing access to the firm's office manual or handbook detailing any other information which will help the employee settle in.
Introduce the new recruit to the rest of their team. Make sure new lawyers meet key people in other practice areas as well.
Arrange a lunch with members of the team within the first few days.
Show the recruit basic facilities (eg toilets, coffee machine).
Provide background information on the business, including practice areas, key customers, business culture and strategic objectives.
Provide basic HR information on their terms and conditions of employment (eg pay, holiday arrangements).
Clarify the recruit's role and key objectives, and the standards you expect. Explain the firm's management structure and what the individuals' responsibilities are.
Use a mix of training methods. Focus on hands-on activities, or at least observation of activities, rather than just providing instruction manuals.
Involve the recruit in real work (with appropriate supervision) as soon as possible. Plan any client and caseload handover, identifying opportunities for early successes.
Confirm understanding at every stage, particularly of written information.
Keep a record of all induction activities and make sure all are completed.
Hold frequent informal progress reviews – perhaps on a daily basis for the first week, then weekly for a month; encourage discussion.
Encourage partners to take an active role in the induction of new lawyers and other staff. Management of juniors should be part of partners' objectives and incentive schemes.
Once the recruit has been with the firm for a few weeks, ask their feedback and modify your induction process accordingly.
"Practices must conduct an appropriate induction for all personnel, including those transferring roles within the practice ..." Law Society Lexcel Standard, England and Wales V6.1
Training that is remembered, not forgotten
It is easy to forget what it is like to start a job at a new firm, says GeorgieWhitmore, head of people at Shieldpay.
There tends to be a blizzard of information. People's names, their roles, how the office works, how the various software and systems work, plus the handbook and all the policies that are meant to be read and understood, and the rest of the onboarding process (payroll, pension, holidays, laptop, phone, logins and so on).
The newcomer attends a series of meetings, in which more and more information is explained. By lunchtime each day they are still smiling, but the information may be going in one ear and out the other.
So, make it easier to remember all this information:
Spread meetings out. What must be explained on Day 1? What can wait until Day 20?
Provide notes that back up what is being explained.
Allow the newcomer time to put each chunk of knowledge into action, ideally straight away.
"The first day can just be a blur of new faces, so limit the number of introductions to key individuals. Introduce new starters to a buddy or mentor who will ensure that the basics are not forgotten, and can be a lunch partner over the first few days. Simple things count."
Anne Harnetty, managing director, Jonson Beaumont
Why do law firms choose Shieldpay?
It's because Shieldpay orchestrates secure digital payments for top UK law firms: streamlining verification, holding client funds, then quickly processing payouts.
 
See also: