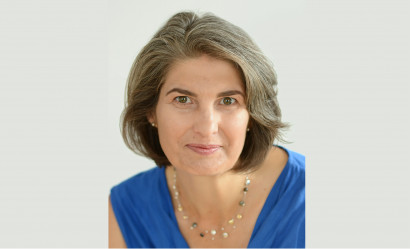 Any future-facing firm will recognise that investment in continuous learning is more than a matter of compliance; it is the means by which people will be equipped to meet the challenges of rapid change in the legal sector and society more widely. Getting the basics right is important and this checklist is a good place to start, writes Nicola Jones, director of Athena Professional. (Updated 12 September 2022)
Since 2016, the SRA no longer requires lawyers to count CPD hours. Instead, solicitors and their employers are required to meet the terms of the SRA's Competence Statement. The SRA's continuing competence toolkit emphasises reflecting on your practice to identify your learning and development needs. Lawyers are encouraged to look beyond technical ability to think about personal and management skills.
In the story of business success, compliance with regulatory requirements will be incidental. Begin by assessing what knowledge, skills and attitudes need to be in place to deliver business strategy, then assess the current state of affairs. You will need to marry organisational, departmental and individual needs in a coherent approach that puts people on a developmental journey aligned to business need.
Review the firm's strategic priorities. These may include a merger, client acquisition and retention, and staff engagement, as well as maintaining high quality standards of delivery of legal services.
Consider whether your organisational design is fit for purpose and identify development requirements to support any change.
Review any changes you plan or expect (eg new services, procedures or technologies). Consider the whole change process, from engagement to adoption and onwards.
Review any legal requirements such as health and safety training.
Get feedback from clients, suppliers and other key business partners about how the firm is perceived as a whole. Consider using interviews or surveys in areas such as client satisfaction.
Identify role models and champions to promote and endorse desired behaviours and attitudes.
Look at departmental trends to help identify what training in leadership and other 'essential people skills' partners and managers may need.
Gather individual and departmental performance data - for example, measures such as utilisation figures or client acquisition or retention.
Include qualitative information about how individuals work, so that you can recognise and build on desired behaviours that will deliver business outcomes.
Encourage employees to take responsibly for their own learning; to reflect on their own performance and training needs (this is both a compliance requirement and good learning practice).
Review evidence and establish the root causes of any issues - eg is under-performance due to poor line management - to ensure learning is the right intervention.
Develop a learning strategy aligned to your business strategy, which sets priorities and makes the business case for investment in learning.
Do NOT just buy a course. Consider how people are going to acquire and practise new skills; what line manager support they will need and who will hold them to account for change.
Consider a range of learning delivery methods including access to learner-directed resources, as well as high quality experiential workshops, coaching and work-based learning.
Work in partnership with providers who are familiar with the compliance requirements, to ensure that any learning intervention results in evidence of competence as well as a coherent plan to embed new ways of working.
Establish benchmark data before embarking on a learning intervention and then gather evidence of impact to assess whether the intended outcomes have been met.
Gather feedback about the value of learning interventions over time.
Ensure that line managers are offering colleagues support and are challenging them to use new methods and skills, including this as part of the ongoing performance management.
Return to your business case and celebrate success!
Take time to reflect as a business on developmental progress; a learning culture is one in which continuous engagement with professional development is highly valued.
"Partners have a key role as role-models in a learning culture. If they are seen to value their own professional development and encourage it in others, that will support engagement with learning throughout the business."
Catherine Gasparini, consultant
"Investing in continuous learning can be a powerful tool for recruitment and retention of ambitious talent."
Martyn Best, Document Direct
See also: