Submitted by
Anonymous (not verified)
on Fri, 02/12/2016 - 09:02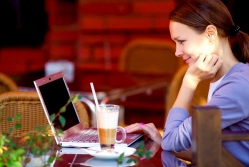 Three-quarters of companies worldwide have now introduced flexible working policies to enable employees to vary their hours and work from home or on the move according to a major new survey.
Vodafone polled 8,000 employers and employees in ten countries, focusing on SMEs, public sector organisations and multinationals. Its findings, published in the report Flexible: friend or foe?, show that most firms believe flexible working is good for business.
The survey found that:
75% of firms have introduced flexible working;
61% of respondents said their company's profits increased after introducing flexible working;
83% reported an improvement in productivity;
58% believed that flexible working policies improved their organisation's reputation.
The report highlights the role played by high-speed mobile data services, fixed-line broadband and cloud services; 61% of respondents said they use their home broadband service to access work applications and 24% use a mobile data connection via their smartphone, tablet or laptop.
The survey has also explored why 20% of respondents say their organisation has not yet implemented a flexible working policy. Of these, 33% said they believed it would not suit the culture of their organisation and 30% were concerned about friction between employees working flexibly and those who did not do so. In addition, 22% believed employees would not work as hard under flexible arrangements.
Despite these misgivings, 55% of employers without flexible working in place agreed that introducing it would boost employee morale, 44% said productivity would improve and 30% believed profits would increase.
Nick Jeffery, Vodafone group enterprise chief executive, said: "Vodafone's research reveals a profound and rapid shift in the modern workplace. Employers are telling us that flexible working boosts profits while their employees tell us they're more productive. We truly are in an era when work is what you do, not where you go."