Submitted by
Anonymous (not verified)
on Fri, 02/12/2016 - 09:04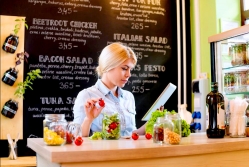 More than 90 employers who have failed to pay their workers the National Minimum Wage have been named and shamed, business minister Nick Boles has announced.
In all, 92 companies who owed a total of £1,873,712 were named after investigations by HMRC; they operate in a variety of sectors including hairdressing, social care, hospitality and security.
Since the scheme was introduced in October 2013, 490 employers have been named and shamed, with total arrears of over £3,000,000 and total penalties of over £1,100,000.
Nick Boles said: "We are determined that everyone who is entitled to the National Minimum Wage receives it. There is no excuse for not paying staff the wages they're entitled to. Our policy of naming and shaming employers who ignore the law means there are consequences for their reputation as well as their wallets."
The National Living Wage (NLW) is to be introduced on 1 April this year. It means all workers aged 25 and over will be entitled to a new minimum pay rate of £7.20 per hour - an increase of 50 pence per hour on the current National Minimum Wage rate (NMW) of £6.70.
Nick Boles said: "In April we will introduce a new National Living Wage which will mean a pay rise of over £900 a year for someone working full-time on the minimum wage and we will enforce this equally robustly."
To find out more about the introduction of the National Living Wage, employers can join one of four free HMRC webinars being held on 18 and 26 February 2016.