Submitted by
Anonymous (not verified)
on Fri, 02/12/2016 - 09:03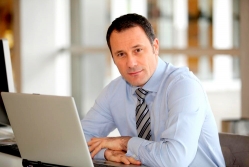 Two-thirds of UK workers are now saving through a workplace pension scheme, thanks to automatic pension enrolment, but seven in ten employers are feeling the impact in cost terms.
These are the findings of the latest Employee Outlook: Focus on employee attitudes to pay and pensions from the CIPD, the professional body for HR.
Its survey of over 2,000 working adults has found that 66% of employees are now saving through a workplace pension scheme, up from 45% in 2010. This figure increases to 74% if those earning less than £10,000, who are not eligible for automatic enrolment, are excluded.
However, 70% of employers who have gone through automatic enrolment say they have had to face increased costs. As a result, 21% of employers say they have taken lower profits, 10% have reduced or stopped wage growth and 10% have reduced other elements of pay.
Charles Cotton, CIPD performance and reward adviser, said: "This research … shows that most employers and employees are contributing well in excess of the minimum rates required under automatic enrolment. However, employers are clearly taking a hit and this is likely to become more of a problem as the introduction of the National Living Wage in April and the Apprenticeship Levy in 2017 edge ever closer.
"What is particularly worrying are possible changes to how pension contributions will be taxed in future. Taxing pension contributions or introducing a single rate of tax relief would result in a significant administration and cost headache for many employers."
The CIPD is encouraging firms to find ways to improve their productivity in order to mitigate against increased costs. Its research has found that among the 32% of employers that increased salaries by more than 2% in 2015, 28% were able to do so through productivity improvements.
Cotton said: "If employers can make enough small changes then they can really boost their productivity. What all employers need to do is review the way their organisation operates and identify the areas where improvements can be made, before deciding the task is too great."