Submitted by
atom_super
on Mon, 09/24/2018 - 11:13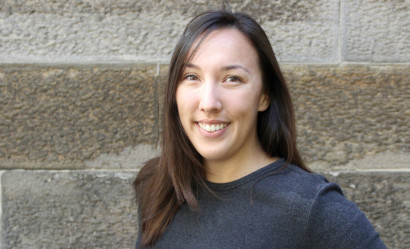 Michelle Chun-Hoon of Zaliet explains how law firms can keep pace with the rapidly changing expectations of today's consumers. (24 September 2018)
Communicating with consumers in today's digital age is challenging. They are bombarded with marketing messages and overloaded with options. This, and the constant connectivity, has changed consumers' expectations and behaviour.
Consumers are opting for convenience, to suit their busy lifestyles.
So, how do you navigate a 21st-century audience? Staying on the frontline of technology while accommodating your clients' evolving needs is the first port of call.
The modern client is tech-savvy, demanding mobile and 24/7 communication. A recent Google study revealed that 61 per cent of users are unlikely to return to a mobile site they had trouble accessing. I'm sure you can guess where they go instead - your competition.
A shift in viewing behaviour
Mobile is undeniably the way forward as individuals are consuming everywhere and at any time. When you consider that a third of online bookings are made via a mobile device, you can see the value of offering mobile-based solutions to your clients.
Many millennials, in particular, are multitasking; they are watching TV whilst scrolling on their phones and expecting to book appointments online, at all hours. The modern consumer is time-poor, so having the option to connect with your firm via their mobile is a powerful marketing tool.
Think omnichannel
Modern consumers are plugged in and synced across all devices - mobile, desktop, laptop, tablet. They also expect consistent communication through all touch points. That is why firms need an omnichannel strategy. An omnichannel strategy ensures marketing communications are integrated across multiple channels (ie email, social media, website, etc), providing a seamless experience. This means the client receives the same experience across all platforms in terms of messaging, design and delivery.
Omnichannel allows clients to move through your channels with ease; for example, they may open an email marketing campaign and transition through to your website. The same applies to devices, as an omnichannel strategy assists clients in starting a task on one device such as their mobile phone and finishing it on another such as a laptop or desktop.
Responsiveness is highly valued
Operating in a fast-paced society means clients now expect to converse with your firm instantly. Clients want the freedom and flexibility to book appointments, share and collaborate on documents and make enquiries at their convenience. Immediacy is king.
Recent research found 43 per cent of all online appointments are booked after hours. Offering features such as online scheduling helps to increase a firm's responsiveness; providing clients with the speed and efficiency that they crave. Creating a culture of responsiveness in your firm is important as it can be your point of differentiation.
Committing to creating a responsive culture also means being proactive. Responding to comments and enquiries in a timely manner is best practice. Ignoring your clients' or failing to respond quickly can compromise your firm's image and credibility.
The endpoint is gaining client satisfaction
We live in an Information Age. The modern client has high levels of access to information and they demand trust and transparency. Consumers are less tolerant of poor service. If a client is unhappy with your service, switching firms is as easy as doing a quick Google search. In the same token, unhappy clients can easily complain about poor service via social media or writing an online review. This is just one of the many reasons why nurturing your clients' through each stage of their matter is important.
The endpoint is not closing the matter; following up with the client is essential in maintaining the relationship and boosting referrals. Satisfied clients want to review your firm and quickly refer you to others. By using tools that make referrals easy, such as offering a digital way to recommend your services, perhaps a 'recommend us' button, not only encourages clients' to refer your firm, but it can also help your firm gain more online reviews.
Action points
1. Create a culture of responsiveness.
2. Provide easy 24/7 'omnichannel' access to your firm, including via mobile.
3. Make it easy to work with your firm, eg by providing online scheduling.
4. Follow up each client after the matter is closed.
5. Make it easy to recommend your firm.