Submitted by
atom_super
on Fri, 01/11/2019 - 11:41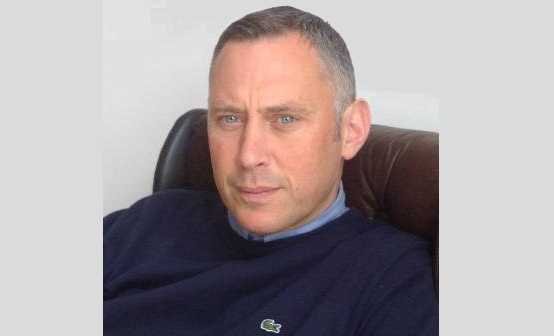 Doug McPherson of 10 ½ Boots shares the 10½ pieces of business growth advice he and Bernard Savage gave to firms most frequently during 2018. (11 January 2019)
 
1. Don't just turn up, follow up!
If we were forced to nominate the most important piece of advice we've given clients this year, this is it! There's no point investing time and effort into networking if you're not prepared to follow up. None at all. Honest!
2. No response doesn't mean no interest
Too many professionals still give up when their first email goes unanswered. They don't realise the reason for a lack of answer is nothing to do with them or their approach but probably more to do with a work/family/IT emergency. Persevere, re-send your email to make sure it was received or - dare I say it - pick up the phone …!
3. Accept you need to do business development
Whatever stage of your career you're at, you have a responsibility to boost both your personal profile and your firm or chambers' profile. That may not mean winning work necessarily, but it does mean making connections that may generate new enquiries and opportunities over time.
4. But do business development in the way that's most comfortable for you
Having said you need to do BD, that doesn't mean you have to go networking or that networking has to mean formal networking events. Depending on your personal strengths you could write blogs or top tips, give talks or webinars or just concentrate on beer/coffee based informal 1on1 meetings. All will build your visibility and all are proven to work!
5. Have wider conversations
It's not all about traditional networking, elevator scripts and pitching. Building your network is about really getting to know someone, finding common ground and being able to chat to them at every level.
6. Have better conversations
Get away from discussing 'just the job in hand'; really get to know your clients' businesses and objectives. You will come up with much more creative solutions and get into new projects at the earl stages – both will strengthen your working relationships.
7. Client events are for clients
Although you might be the biggest fan of cricket, croquet or crochet, your guests might not be. Either find out what your clients and contacts like and tackle them in small batches with tailored events, or try to find something a bit different that will be fun, memorable and create a bit of a buzz in your market.
8. When it comes to external events, don't sit waiting for an invite
When it comes to networking you need to find events that won't be overrun with your competitors. So instead of reacting to the invites that come to you, try and find new events. Tools like LinkedIn and Eventbrite make this a much easier task than it's ever been.
9. Commit 3 minutes a day to LinkedIn
Some clients stand back from LinkedIn thinking it's going to involve a really big commitment of time, but it needn't. Ring-fence 3 minutes a day (the same 3 minutes – maybe when you're waiting to get off the train or making your first cup of tea of the day), scroll through your timeline, like and share a few things that catch your eye. That'll keep you visible to your contacts and make LinkedIn work harder you as your account will be judged as active.
10. Refresh your LinkedIn summary
Take a quick look at your LinkedIn profile and ask yourself if your summary reflects what you do and contains all the words you want to be found for. If it doesn't, you are making it harder for those clients and contacts you want to find you. To remedy that, just list out the search terms you want to include in a Word file then turn it into a short paragraph.
10½. Have a plan
There is no faster route to wasting time than to tackle BD in a haphazard scattergun way, reacting to emails and opportunities as they come in with no real thought other than "I need to do something". Having a plan will give you focus and purpose and if you're not sure how to put a plan together (whether that's for you, your department or your firm) ask for help from someone who does.

(The original version of Doug's blog is here.)
Also see Doug's article Developing a specialist practice.