Practical advice on growing your law firm, from Travelers and other expert suppliers to law firms. Watch this new site grow.
Key legal market trends. How to position and promote your law firm, practical partnership issues to take into account
How to approach winning new clients, making the most of existing relationships, encouraging referrals and generating new leads
How to approach creating a law firm website that works, from agreeing your objectives to making sure you get the results you want
Why lawyers need to know about social media, how to make the most of the opportunities and how to avoid potential pitfalls
How to use PR to build your firm's reputation: working with the media and getting involved with the communities that matter to you
How traditional and online advertising can work for your law firm, and how to create cost-effective advertising that delivers results
This is a new section and only covers GDPR at the moment. More articles will follow.
This is a new section with seven articles at the moment. (Topics like finance and HR will have their own sections once we publish more articles on them.)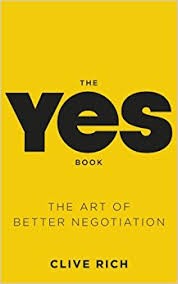 Clive is an entertainment and digital media lawyer who has also run digital businesses in the past.
In 2012 he created the online law firm LawBite. This is a mix of technology, online documents and bespoke legal advice from a panel of experts, with an emphasis on speed and affordable pricing.
Clive is an experienced negotiator, and has published "The Yes Book, The Art of Better Negotiation", as well as a negotiation app.
Website: https://www.lawbite.co.uk/
Twitter: @TheCliveRich
LinkedIn
Stay up-to-date with business advice and news